ASSOCIATES (2006, November, v. 13, no. 2) - associates.ucr.edu


Kevin Dudeney
NSW Department of Corrective Services
Kevin.Dudeney@dcs.nsw.gov.au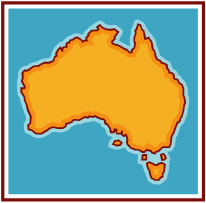 Library Technicians, the name given to Library paraprofessionals in Australia, is a recognised membership category of the Australian Library and Information Association (ALIA).
In Australia, there are six state library technician (LT) groups and one national library technician group. The role of the state groups varies from state to state, with the majority providing professional development and social/networking activities for their members. Non-ALIA members are always welcome to come to any group activities. These activities include library tours, visits to library suppliers to obtain a greater understanding on what goes on behind the scenes, workshops, mentoring programs and library technician awards. The National Group traditionally administers the National Library Technician of the Year Award and the Dunn and Wilson Research Scholarship. The Dunn and Wilson Scholarship is a biennial award up to $5000 providing the recipient with an opportunity to investigate a particular project relating to the practice of library technicians. In recent times the National Group has also conducted online chats, using the ALIA chat rooms, enabling engagement with geographically isolated members. The Group has even held an experimental online discussion, with a view to having a virtual conference in the near future.
An activity looked forward to by all library technician groups is National Library Technicians' Day, held on the Tuesday in Library and Information Week, which is in May each year. National LT Day provides an opportunity for library technicians and others to come together and celebrate their roles in the profession that we are so committed to.
In addition to the above activities library technicians also hold a biennial conference. The next ALIA National Library and Information Technicians Conference will be held on 9 – 12 October 2007 in Melbourne.
A full list of ALIA LT groups can be found at http://www.alia.org.au/groups.html.
Another undertaking commenced by the National LT Group this year is the establishing of Library Assistant/Technician International Network (LATIN). In this 'information age' with its ability to communicate internationally, quickly, easily and cheaply, it was thought that library paraprofessionals should take advantage of this to establish an international network. LATIN provides a forum for the exchange of ideas and information between library paraprofessionals and operates as an e-list with subscribers from Canada, USA, UK and Australia.
To join LATIN, go to http://lists.alia.org.au/mailman/listinfo/latin/.
---
About Us | Subscribe/Unsubscribe | Editors | Submit | Current Issue | Archives | Home