ASSOCIATES (vol. 9, no. 2, November 2002) - associates.ucr.edu
Information of Interest
RECOMMENDED WEB SITE – THE BOOKLIST CENTER
A web site was established earlier this year that provides the largest selection of book lists on the web - currently 283 lists in 64 categories - scholarly and popular, fiction and nonfiction - and no advertising. This site, it should be noted, contains the lists themselves unlike sites that simply point to other sources; also, all lists are complete, e.g. all award-winners are shown from the first year of the award to the present. The Booklist Center has, in its four months of operation, been referenced and recommended by more than 150 libraries and information centers around the world.
You can access this tool for reference, collection development and readers' advisory at http://www.booklistcenter.com.
Submitted by:
Dr. David Wilson Taylor
(Retired librarian and information scientist)
---
CALL FOR PAPERS--12TH ANNUAL ALIA CONFERENCE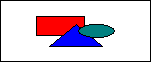 Call for Papers
Bridging Services: embracing reality
12th ALIA NATIONAL LIBRARY TECHNICIANS CONFERENCE
9-12 September 2003, Sheraton Hotel & Towers, Brisbane.
The theme for the 12th ALIA National Library Technicians Conference, Bridging Services: embracing reality focuses on customer service – arguably the most valuable service provided by libraries. This essential element needs to be built into all aspects of library service to ensure that clients are empowered with the knowledge and skills to confidently use libraries. This encompasses everything from a friendly greeting to the use of advanced technology. Most importantly, excellence in customer service attracts new clients and retains existing ones - for without clients there are no libraries.
In this age of rapid change, libraries face many challenges in the provision of personal customer service. To remain relevant they must keep pace with evolving technologies and societal expectations by providing new services, technologies and resources, whilst at the same time retaining the basics of quality customer service – good communication, genuine interest in clients and their needs, well trained staff, and a commitment to high standards. Library Technicians are often found at the forefront of client service – personal, online and virtual - and have a vital role to play in the planning and delivery of customer service of all kinds. The worth of excellent customer service to individuals, communities and organisations, cannot be under-estimated.
The organising committee for the 12th ALIA National Library Technicians Conference is pleased to announce the Call for Papers. Submissions from library and information professionals are welcome, with special encouragement extended to library technicians. We are calling for fresh and innovative presentations on all facets of customer service. The conference aims to bring together issues of concern for all libraries, as well as topics of interest to groups within the library community. Suggested topics are:
* policies / planning / management of library services to meet client needs / excellence in customer service;
* strategies, skills, techniques, tools and resources employed in the delivery of quality library services;
* challenges faced by libraries in providing personal customer service in a rapidly changing technological environment;
* evolving services / new technologies;
* career development, education and training.
Full details of the overall and daily conference themes, along with further topic suggestions may be found by visiting the conference website at: www.alia.org.au/conferences/2003.
Format guidelines
* Author/s name, organisation , position and full contact details are required with presenting author/s underlined.
* Abstract is not to exceed 250 words and must be in Times New Roman 12 point with single line spacing.
* Biography is not to exceed 50 words.
* Title / abstract of proposed presentation should clearly indicate the content / topic.
* Submissions may take the following forms: papers, workshops, panel sessions / forums, poster presentations.
* Time allocations are as follows: papers – 20 minutes (with 10 minutes for introduction and questions); workshops - 90 minutes; panel sessions / forums – negotiable (30 – 60 minutes); poster presentation –5 to 10 minutes.
* Papers must not have been published, accepted for publication or presented elsewhere prior to this conference.
* Acceptance or otherwise will be at the discretion of the Conference Education / Programme Committee.
* Completed papers will be required and information regarding these will be forwarded with the acceptance letter.
Speaker benefits
* Presenters will receive one free day registration on the day their paper is presented (for one presenter per paper). Day registration includes conference attendance on that day, lunch, morning & afternoon teas and entrance to the trade exhibition.
Copyright
* Authors must grant copyright permission to ALIA for publication in conference proceedings.
Important dates
Submissions / abstracts due by: Thursday 2 January 2003.
Authors notified by: Friday 14 February 2003.
Address for submissions:
Please email (or post on disk / CD) your abstract to:
12th ALIA National Library Technicians Conference
c/- Organisers Australia
PO Box 1237 Milton Qld 4064
Email: Vanessa@orgaus.com.au
Ph: 07 3369 7866
Fax: 07 33671471

Should you need further information or assistance please contact Vanessa Russell at Organisers Australia at the above address.
The place to be 2003. Brisbane, Queensland
Robyn MacKenzie
Programme / Education Convenor
12th ALIA National Library Technicians Conference
9-12 September 2003, Sheraton Hotel & Towers, Brisbane, Queensland.
---
About Us | Subscribe | Editors | Submit | Current Issue | Archives | Home