ASSOCIATES (2011, November, v. 18, no. 2)
Feature
Professional Development ……. Ch-Ch-Ch-Changing with the Times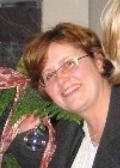 Vivian Walker
Library Technician
Vancouver, Canada
atchelitz8099@yahoo.ca

For those of us who have had to reposition our careers in the last few years, the need for professional development is sometimes recognized only when it's too late. Our focus often narrows as our careers mature. Then we find ourselves looking at job ads and wonder just how quickly we can update our skills.
In my current position as an Information Assistant for a non-profit organization involved in autism education, part of my job involves the vetting of professional qualifications for autism service providers. I've seen some interesting ways to organize CVs and some real commitment to professional education and development. It made me realize how my resume/CV didn't communicate my commitment to lifelong learning or represent how I've worked to enhance my technology skills. This also triggered a search for a more organized form of professional development.
With the American Library Association/Library Professional Association Staff Certification program more opportunities have developed for continuing education for library support staff in the US (http://ala-apa.org/lssc/). According to the FAQ page, the program is designed for anyone with a high school diploma and one year's minimum work in a library in the last five years. While this program, and the variety of online courses available, intrigued me, I wanted to take courses that recognized my two year Library Technician diploma and built on that knowledge and experience. Similar accreditation standards are being discussed in Canada but do not yet exist.
On the recommendation of a co-worker who took the 5 course Library Technicians Post-Diploma certificate from the University of the Fraser Valley in British Columbia, I looked into their online offerings and found a good fit. At present, the courses include:
LIBT 380: Emergent Library Technologies
LIBT 381: Leadership for Library Technicians
LIBT 382: Promotional Planning for Library Technicians
LIBT 383: Diversity in the Workplace
LIBT 385: Information Rights: Privacy and Freedom
The program requires that registrants hold a Library Technician diploma and the online format builds on the group's wide range of experience and job settings. I am currently enrolled in "Promotional Planning for Library Technicians." I was expecting an update on the "Bulletin Boards and Displays" classes I took when I did my diploma. What I got was a class that goes into depth on promotion, not just for libraries, but for library workers. It deals with core values and service values and on taking charge of how your professionalism is viewed by others. My classmates stretch right across Canada, 33 people employed in variety of libraries and a variety of jobs. Our many time zones in Canada mean that I sometimes post things late at night and wake up in the morning to a number of responses – instant feedback.
I've found that in only a few weeks, I've re-thought what I want in a job and how I want to progress. Whether your planned activities encompass workshops at a conference, a series of classes, or even just a commitment to read articles on a regular basis, I strongly urge you to make time to enhance your career (and your resume!) through professional development.
For more information on the certificate program at the University of the Fraser Valley, please see: http://www.ufv.ca/Continuing_Studies/Certificate_Programs/Library_Technicians_Post_Diploma_Certificate.htm
1,404 views