ASSOCIATES (2011, November, v. 18, no. 2)
Column
Be It Ever So Humble…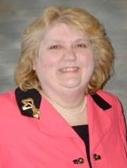 Sue Knoche
Medical Library Assistant
ETSU Quillen College of Medicine Library, Johnson City, TN
Knoches@mail.etsu.edu

Decisions … decisions … decisions …
Whatever shall I do? Am I making the right decision? Is it right, wrong, small or huge, practical or a spontaneous choice? Is it something that will require more action than mere brain power?
I believe we tend to take for granted the impact of decisions that may translate into large or small beneficial results in our daily lives. There are some based on practicalities or necessity, with little to no validity as to determine what type of option or action should be made, other than spontaneous. An example comes to mind. While visiting the heartland in the U.S., I was riding in an automobile with someone I have known for years, whom we will call "Z". We were driving down a two lane country road when suddenly Z exclaimed "Oh no!" I envisioned a problem with the car, or a problem on the road ahead, but the next words were "I have to go." Of course, I said "Go where?" In the flash of an eye, we pulled off to the side of this country road with no shoulder. No other cars, livestock or anyone were in sight for miles, surrounded by cornfields plowed under for the next crop. I certainly wasn't prepared for what came next. To my astonishment, Z left the car running, flung the door open and quickly retreated to the rear bumper of the car. Down came the jeans and the only sound I heard resembled a waterfall, but of course there was none in sight. Dumbfounded by the realization of what was happening, I began laughing uncontrollably and when the sound ceased I glanced in the mirror only to see Z doing a little dance similar to what NFL players do in the end zone when they score a goal. Z jumped back in the car and of course we all know laughter is contagious, so we laughed so hard I thought we would burst. A good decision – maybe not – but one of necessity or practicality, and a great true story for me to tell.
Recently, I entered the American Cancer Society (ACS) Relay for Life "Inner Beauty Pageant", but more than that, it was a chance of a lifetime for me. No easy way to put it, but being a plus size or queen size gal all my life with average looks there were no opportunities to enter beauty pageants. So imagine my surprise when I won overall top winner of expression, or "Queen of Inner Beauty". An exciting moment to be sure and although a crown wasn't involved, I did receive a nice plaque that I'll continue to cherish for years to come. For some it might have been a difficult decision to enter, especially at my age, but for me it was exciting, plus it raised money for a great charitable cause, so I consider this decision – priceless.
Another first for me was going into a corn maze. I felt confident I could conquer the maze. If I have a good map I can follow directions well in a car or walking down the street. However, I felt very directionally challenged in this sea of green stalks that towered far over my head. This left me with quite an unsettling feeling. After 45 minutes of feeling hopelessly lost continually going in a circular pattern with darkness about to set in, I made a monumental decision and admitted defeat. I believe this type of activity should exclusively be reserved for individuals who possess both an adventurous nature and lots of stamina. Although it was a good decision to try and I'm glad I did something new, from a practical standpoint, the maze attempt was not a great choice.
No matter what kind of choices or actions you select every day, nothing or no one should ever be taken for granted. Some decisions I have made were not the best or most brilliant, but others have been excellent, which balance my life. So, whatever situations come up in your life, they can be handled through focus and reason. Will life as we know it end if a wrong decision is made by anyone? I doubt it. If we all do the best we can with what we have and focus on the important aspects of life, plus a bit of happiness thrown in along the way, this world will be a better place for all.
1,253 views