ASSOCIATES (2012, March, v. 18, no. 3)
Column
Be It Ever So Humble…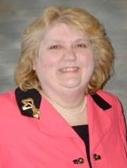 Sue Knoche
Medical Library Assistant
ETSU Quillen College of Medicine Library, Johnson City, TN
Knoches@mail.etsu.edu

The trials and tribulations of life or how short it can be for some may appear daunting from time to time and cause us to create wish lists of better things to come. I believe we tend to question the larger picture of values or our sense of humanity or the honest humility in the overall scheme of things that happen in our individual parts of the world. For example, have you ever…
• Experienced a momentary lapse in your day when the workflow or extracurricular activities became so overwhelming you wanted to either scream to get away from it all or you pictured yourself on a beach or doing some other relaxing activity to distract you from the madness?
• Thought of how the electronic revolution has changed the library and/or personal lives? You may have a sense of loss because you cannot hold a book in your hand or experience the unique smells associated with the library. Is your phone really 'smart' or just smarter than you might perceive it or yourself to be? Call it old fashioned, but I wonder how far technology can possibly go when children barely old enough to go to school have these devices that may destroy their ability to construct a coherent thought or sentence in part due to texting. At times do you get annoyed while others at events or meetings ignore their manners and cling to their electronic devices as if their lives depended on it, especially at a library association meeting where they continually text or play games while the business is going on.
• Had an experience when you were not sure if you should be embarrassed, frustrated or just dumbfounded by what happened? An example would be about a month ago, as the President of our local professional library association, I was standing at a simple podium (which resembled a music stand that hides nothing) as I conducted a business meeting. Suddenly, I came to the realization that I was experiencing a wardrobe malfunction. For some odd reason the elastic band popped in my pantyhose. I suppose there is a first time for everything although after many decades of wearing this type of garment I had to wonder: Why this moment in time? I realized that my dilemma would soon be apparent with the help of gravity and would be visible to the audience of colleagues as I was wearing a knee length skirt with nowhere to hide. After the motion to close the meeting, I was able to step away from the podium but at this point both knees looked as if bound together and waddling away like a duck was the only available option. Rather than being embarrassed, it made more sense to laugh at this situation and with the speed of light the pantyhose were at my ankles at which time I inconspicuously removed them and continued on as if nothing had happened.
• Ever thought being in a library could be dangerous to your health? A couple of days ago a strange event happened. While in a librarian's corner office on the second floor attending our regular staff meeting, we were surprised with a huge bang of something hitting the window. It was an eagle, and although not typical to see one in our area, our reference librarian has documented seeing this magnificent bird on multiple occasions. After everyone calmed down we had to analyze the situation and make sure the eagle was okay, which he seemed to be, a little stunned but eventually regained his altitude to fly away. The librarian has a screen saver with eagles and their sounds on her computer, which would be visible from the window coupled with a keen sense of hearing an eagle possesses, the bird was probably flying toward the sounds with a window obstructing his path. Considering the size of this creature, plus the velocity, we surmised that if the window had not had a screen which acted as a deflection or buffered the impact, the window would have shattered. I e-mailed a friend who is the director at a prominent library in the middle of our state to relay the news only to receive a response which surprised me. They now have a pair of vultures who have taken up residence outside their library and simply watch people during the day. You can imagine how cautious the librarians are, as well as, the patrons; however, the birds are just waiting. Who knows for what or for whom. Although we have animal preserves, underground caverns with bats or a National Forest nearby it can be a little surprising to see creatures up close and personal when they decide to visit libraries instead of in their natural habitat or a zoo.
I have no profound words of advice or clever thoughts except in the words of a great philosopher who said, "with each new day comes a new set of possibilities, simply enjoy the journey."
1,169 views