ASSOCIATES (2014, March, v. 20, no. 3)
Review
Learn What, When, Where You Want, and Pay What You Want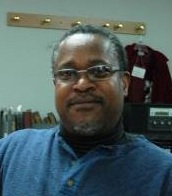 Michael D. Brooks
Saint Joseph's University
Philadelphia, Pennsylvania
You can learn anything you want if you have the time, the money, and the desire. But what if you have the desire, but you don't have much time or much money to learn what you want?
What can you do? You can take a look at the offerings at Udemy.
Udemy offers courses from across a spectrum of subject areas from Arts and Photography to Technology. Need to brush up on Microsoft Word, Excel, Publisher, or PowerPoint? You can do that.
What if you're charged with the responsibility of creating Web pages, and you need to learn HTML, JAVA, or CSS? You can choose from a variety of offerings that start at a cost of FREE to $499, which was the highest I found. And the site is very easy to navigate.
There is a Discover button on the homepage that opens a window to the course offerings. Once you pick a course topic, you have a choice of buttons at the top of the page you can click to search by price, or pick and choose courses based on popularity, reviews, or simply to check out the newest offerings. You can view your selections from a list or from a grid. The Grid is the default.
If you don't see what you're looking for, you can always type in your area of interest in the search field next to the Discover button. Let's say you've always wanted to learn to speak Japanese, type the keyword Japanese in the search field and click the search icon. Tailor your search results by using the Price, Sort, Language, and View buttons. The courses are available in eleven languages.
Stressed at work (or home), check out their Yoga or Meditation courses.
If you need certification in something, there are Certification Track Courses. If you're a manager and you need for a group of employees to learn something, there is the UFO (Udemy for Organizations) option. Unlike many of the courses individuals can choose from, this service is not free; there is a pricing option available. There is also a Teach Online page for those who are interested in teaching others.
There are also mobile apps that you can use to access your courses no matter where you are; you can even access your courses through your Facebook login once you sign up.
To find out more about Udemy, check out their About Us page.
1,175 views