ASSOCIATES (2018, November, v. 25, no. 2)
Review
Understanding #Hashtags for Beginners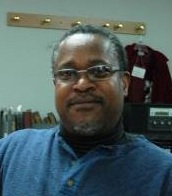 Michael D. Brooks
Saint Joseph's University
Philadelphia, Pennsylvania
brooks@sju.edu
Have you ever found yourself in one of those situations where you know just a tiny bit more than everyone else about something and suddenly you're the expert? Or you simply mention that you occasionally post on Facebook, Twitter, or follow threads on Reddit and you suddenly become your library's Social Media Manager? You soon discover that you will need to acquaint yourself with what social media is in a business sense and how to use it as such.
One of the keys to social marketing is knowing how to use the hashtag.

Once known as the pound sign or number sign, the hashtag can be used to draw traffic to your site or business when people type in certain keywords.
So what do you do when you're in charge of promoting your library through social media and you have no idea what a hashtag is or how or use it? You point your browser to The Beginner's Guide to the Hashtag at Mashable.
The Beginner's Guide to the Hashtag is a great start to learning about hashtags. Even though the article was written five years ago, the information contained within is still relevant. It's a quick and dirty introduction and overview of the hashtag and its use. It basically gives you the essentials of the what, where, why, and how to use the ubiquitous hashtag.
Near the end of the article is a list of links to more in-depth information further explaining what some of the various social media are about and how to use them to your advantage.
If you want to know what some of those social media sites are, without reading through the hashtag article, they are listed below.
● The Beginner's Guide to Social Media
● The Beginner's Guide to Twitter
● The Beginner's Guide to Facebook
● The Beginner's Guide to Tumblr
● The Beginner's Guide to Instagram
● The Beginner's Guide to LinkedIn
If you're comfortable with using hashtags and are looking for something a wee bit more, point your browser to How to Use Hashtags in Social Media.
206 views