ASSOCIATES (2020, March, v. 26, no. 3)
Review
You'll Wonder How You Ever Lived Without This Google App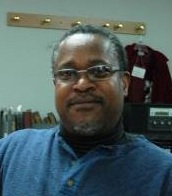 Michael D. Brooks
Saint Joseph's University
Philadelphia, Pennsylvania
brooks@sju.edu
Ever wonder if it's possible for you to keep tabs on everything you need to do while juggling assignments, maintaining schedules, going to meetings, writing down notes and ideas, and using different devices while trying to keep it all organized? Wonder no more. Google Keep is the app for you.


Google Keep is a convenient cloud-based app that you can use on a Windows desktop, a Mac, an Android, or iOS mobile device. All you need is a free Google account.
Let's say you're in your office or at the front desk working from your desktop when you need to leave to go to a meeting and what you're working on is important to have for the meeting. You can grab your tablet or laptop to take to the meeting and use Keep to take notes or use it as a basis for a report. Your smartphone will work just as easily if that's the only mobile device available to you.
Since most of us have smartphones and keep them with us the majority of the time, using the Keep app for jotting down quick notes for future use is convenient. Just open the app on your phone and create a new note. Whatever you type is automatically saved. You can go back to the note later and amend it, copy and paste it, or send it to yourself or someone else. You can add collaborators if you're working on a team project. (Of course, your team members will need access to Google Keep as well.) And since it's not restricted to one operating system, you should not encounter any problems working on team projects.
In addition to creating notes, you can also set up alerts or reminders for yourself. The reminder will automatically add itself to your Google Calendar if you use it. And if you're like me and make mountains of notes, you can keep track of those notes by labeling them. So everything relating to Cataloging can be labeled Cataloging and so on. When you're looking for a particular note or a group of related notes, you can simply run through the list of labels and quickly locate the note you're looking for.
Or if you need to make a checklist, you can easily create one. When you're using the app from your phone, you can take a photo and use it or insert a picture you already have on your phone, record a message for yourself or someone else, and even draw something. And if you're working from a desktop and have Google Docs, you can copy your data directly to the document as I did with the image below. (I took it myself.)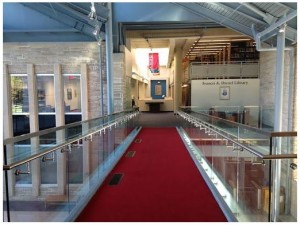 I use Google Hangouts a lot when communicating with colleagues in other parts of the building or across campus. Being able to copy and paste data and links to and from Keep is a great time saver. It cuts down the instances of playing phone tag or inundating someone's email with quick notes.
Whether you're sitting at the service desk or on the go, Google Keep is a great way to quickly create short notes, lists, memos, or even longer documents. Once you start using it, you'll wonder how you lived without it.
298 views