ASSOCIATES (2020, November, v. 27, no. 2)
Spotlight
Virgilio Pinto, Ithaca, New York
Inter Library Loan Lending Coordinator
Ithaca College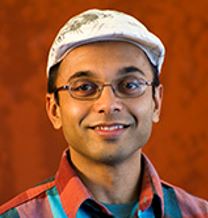 Where do you work and what do you do?
I am the Interlibrary Loan (ILL) Lending coordinator at the Ithaca College Library, where we work to enhance the teaching and learning of our college community. Ithaca College is located in the Fingerlakes region of New York State, USA. My primary library duties in pre-covid times was supplying physical items and scans to patrons beyond the Ithaca College community via ILL, as well as scans of in-house physical materials to Ithaca College patrons. I had some student assistants who helped with this. I also helped supervise the circulation desk in the early mornings, and as needed.
In addition to regular duties I remain engaged with the wider library community, for resource sharing and beyond. I am a member of the South Central Regional Library Council (SCRLC), a regional council of the Empire (New York) State Library Network. Here I participate as chair of the Resource Sharing Advisory Committee, and member of the Diversity, Equity, and Inclusion (DEI) Committee. Then there is the Information delivery Services (IDS) Project group, to which our library belongs, where I am on the conference planning committee. There are listservs, job-specific Facebook groups etc. It is good to use ones skills and talents to help each other. As Leonard Nimoy said, "The miracle is this – the more we share, the more we have."
Covid has changed things, naturally, and right now our tagline is "the building is closed but the library is open". This means that our patrons cannot enter the physical library, but we are still doing interlibrary loans (ILL) and providing services. Now I am solo for interlibrary loan (ILL) lending – no student assistants – and have helped out with our virtual chat. I also pull materials that our college patrons have requested for digitization, as well as items they want to pick up via our daily curbside delivery service. Our curbside patrons sign up for time slots to pick the books/DVDs/CDs they have requested, and on Tuesdays it is my turn to hand the materials over when they show up.
In Spring 2021 I expect my duties to change once again, with the library being open, and covid still happening. We also are planning on significant changes with our interlibrary loan (ILL) processes. Life is never dull at the library with changes happening frequently.
How did you get involved in library work?
I started as a student assistant as an undergraduate. After undergrad I pursued some other interests, but somehow the twists and turns of life drew me back to the library field in 2000. And I have never left. I have been a library employee and/or volunteer ever since.
Describe the staff professional development activities in your area.
Ithaca College and the library are supportive in helping their staff grow personally and professionally. Ithaca College offers ongoing learning via Lynda.com, various workshops, as well as funds for external opportunities where there is a cost involved. In addition, we have the South Central Regional Library Council (SCRLC), and the Information Delivery Services (IDS) Project group, to which our library belongs. Both SCRLC and IDS provide a variety of in person and online learning opportunities.
Final comments.
I think that Ubuntu, the idea that "a person is a person through other people", or "I am because we are", is a beautiful way to end. It describes why I do what I do in this amazingly crazy world we live in.
538 views