ASSOCIATES (2007, July, v. 14, no. 1) - associates.ucr.edu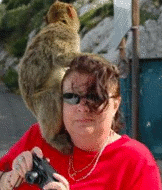 Carol Borzyskowski
Library Associate II
Winona Public Library
Winona, MN
Carolb@selco.info
http://winona.lib.mn.us
Free and open communication in the library is one of the many things libraries stand for and offer our patrons. We libraries are all about communication, and the freedom of speech. That all sounds good, but in practice I find real life lags far behind the ideal. From the day we began to communicate with each other with grunts, drums, and smoke there have been problems getting the word out.
I am going to take this into our library as an example of how communication gets stunted, blocked, ignored, or simply forgotten about. I mean, some people really believe that if they happen to be thinking of an idea they have communicated it to you. I don't mean the paranormal ESP-type of communicating, but just a person whose thoughts flit through their mind, light up, live, and then die in the darkness. All in the space of a coffee break. Some may call it a "Senior Moment." And that is just example of non-communication. I know I dream about some idea or another and really believe I have told my husband about it. He always says, "Well, no one ever told me about that!" Sort of like I have a whole cast of characters living in the vacuum closet or something and ALL of US neglected to inform him.
That is exactly how it is in our library, and we are all guilty of non-communication among staff and that of course impacts on our public service sector. Our building is on two floors, and as it is an old solid sturdy building, there are closed rooms and off to-the-side areas, not an open floor plan or flow though anywhere. What this means is that unless I walk up to the second floor and go to the reference desk in person, I may never see our librarian, let alone talk to her unless we run into each other on break.
The children's department is entered off the main entrance to the right of the circ desk. You have to be going there to get there. The circ desk is the first desk any patron sees when they enter our building, but there are no library books down there unless they go into the children's department. Well, I take that back, we do have our large print books in an alcove by the circ desk. Under a BIG SIGN that says LARGE PRINT. That sign cracks me up every time I read it. It is a great example of concrete poetry.
The work room where I am, is off to the back right and behind the circ desk. It is a narrow windowless area that has a corridor between the circ desk, the back door, break room, and technical services. Tech services are through the break room and to the right. If you keep going you run into the story hour room. Through that room you enter the janitor's lair and the old back steps to the second floor. If you go through the janitor's lair you enter the children's department, and back to the circ desk, all in a big circle. But nothing is easy. Drums or smoke signals just would not reach everyone. Email doesn't even reach everyone, because some people check mail often, some never (seriously!)
So what always happens is that someone in each department area is always left uniformed of any new policy or change or any kind of development. The most common complaint I hear among library staff, is, "Well, no one told me!" Back to that cast of characters in the vacuum closet! During staff meetings (which are pretty rare) we try to get everyone on the same page, but, with our staff schedules there is not one single time when everyone who works in the library is there at the same time. So, big items have to rely on word of mouth. And we all know how reliable that turns out to be.
It makes reference crabby if circ knows something that effects reference before they do. It makes circ crabby when reference decides to amend a circ policy and not tell us. It makes everyone edgy when there is going to be staff changes and NO ONE TELLS US anything about "when where and why." I mean, some one has to know, right? Lack of communication runs the gauntlet from not knowing someone is out sick or on vacation, to finding out there is a new loan period on books and the fee cards went up, and NO ONE TOLD US!
Because we know we don't always (often in fact) get the information out to all staff, we have discussed the problem many times. We have talked about signing in and out, using (and reading) e-mail, more frequent staff meetings, and physically walking from room to room to make sure the word is spread. What seems to be about the best solution so far is a big white board in the work room and notes written on that. Since the bathroom is also down there (by my desk, remember) everyone wanders by at least once a day and should, in theory, read the board. It isn't just the staff being careless about passing on information though, it is the way our building set up, which leads to "thinking" everyone who needs to know, knows.
The building itself is like a member of the staff! We installed wireless internet access, and had it set to be wide open and free. Just a click to log in, and open flowing communication! Guess what, the building sighed and said "no." "NO ONE TOLD US YOU WERE GOING TO DO THAT!" and the old plaster, oak, and ghosts just stopped up the flow. So, until our IT help can come up with some extra fancy new routers that will work in our building, open communication is blocked.
---
About Us | Subscribe/Unsubscribe | Editors | Submit | Current Issue | Archives | Home