ASSOCIATES (2007, July, v. 14, no. 1) - associates.ucr.edu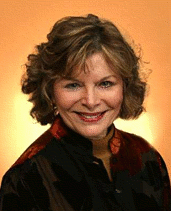 C. Leslie Charles
authorleslie@aol.com

We live in a complex world filled with many concerns, but this same world also abounds with many gifts, surprises, and little blessings, if we care to look for them. Sometimes it helps to step back and take a quick snapshot of your life, to assess what's working and what's not, so you can make the necessary adjustments. Sound easy? It is, but there are obstacles. Some people would rather ignore their issues, others would rather blame someone else for their ills, while still others are stuck in denial.
In my book "Bless Your Stress" I pose the question, "How many people do you know who are consistently relaxed, healthy, having fun, and fully enjoying life? Do you even know anyone who fits this description? But here's the real question: if you compiled such a list, would your name be on the roster?"
At work, in the mall, even on the road, take note of the faces around you. Do the faces of the people you're looking at appear upbeat, energetic, or elated, or do they appear down, dour, or sullen? In fact, maybe you could ask yourself what your face looks like most of the time. A friend of mine, an elementary teacher, shared her story about this subject. One of her students, a little girl, came up and asked, "Are you having a good day?" My friend the teacher said, "Yes I am, as a matter of fact!" and her student said, "Well then, maybe you could let your face know."
Perhaps you've heard of the mind-body connection. The truth is, that your face acts like a mirror of what's going on in your head. If you're thinking negative, vexing thoughts, it will show in your expression. Too many people in our society are focused on the wrong things. They concentrate on what's wrong in their lives instead of what's right. They notice little annoyances and irritations. They spend time judging instead of cataloging all the things that go smoothly through the day (your hair looks pretty good, the car starts, for once you miss the traffic tie ups, and your boss seems pretty mellow today).
Granted, as a responsible adult, you have a lot on your plate, but if you've got some nagging issues that don't seem to be going away on their own, this is a good time to take stock. But before we leap into the future, let's briefly visit your past.
The best of times, the worst of times
As a kid, maybe you remember the adults in your life telling you to enjoy your childhood because this would be the best time of your life. But chances are, if you had a so-called normal childhood you felt vulnerable, naive, and tender. You had very few defense mechanisms, so what might have looked like a tiny incident to an adult constituted a trauma for you.
When we were little, we had no control over our environment. We suffered fears, insecurities, insulting attempts at guidance by (mostly) well-meaning adults, and traumas brought on by siblings, peers, scary movies, or simply a lack of understanding about what was really going on. Perhaps you've shared some of your not-so-wonderful childhood memories with friends or loved ones, and because you're far enough away from those old, bad feelings you can now laugh at your personal Childhood Hall of Horrors.
But there was also bliss. Recall the summers, the blessed, beautiful days endless days where you had all kinds of time for yourself and few responsibilities. The words "school's out" rang with a joy and glee that, other than birthdays, was largely unsurpassed.
Maybe you remember hours of play, idle time, raucous games with friends, exploration, and maybe even a little bit of danger now and then. Summer meant play, freedom, and time, glorious time! Wouldn't you love the luxury of time you had in childhood!
Welcome to the real world
Now that you're a grownup, summer means different things. You still have a routine, you still have work, you still have basically the same responsibilities you have any other time of year. As they say, life goes on. But do you still retain some of the curiosity, enthusiasm, and energy you had as a kid? Or have you let your daily grind overshadow your spirit?
Are you having fun? If the answer is yes, congratulate yourself. If your answer is "no" then ask yourself, "why not"? The only one who can change the situation is you.
All that jazz
In the words of Oliver Wendell Holmes, "We don't quit playing because we grow older, we grow older because we quit playing." If you're feeling tired and uninspired or pressed and stressed, maybe it's time to shift your perspective and add a little pizzazz to your days. Learn how to play again! If one day is blending into another, and it seems like the "same old, same old" syndrome has taken over, this is a perfect time for an attitude adjustment.
Here are a few ways to jazz up what may have become a humdrum life:
• Start looking at the world with the eyes of a toddler, who sees everything as just short of a miracle. Watch a sunrise, contemplate a sunset, look at nature with a sense of awe. Pick up an everyday item (a piece of clothing, a clock, shoe, or hair dryer) and examine it as you've never done before.
• Every night, before you fall asleep, reflect on the good things that happened during the day. Note only the good things; let the annoyances go off into their own little mental landfill where they rightfully belong.
• Smile and laugh more. Get tickled over things that might tick off a lesser person. Look for the irony, humor, or oddity in a situation instead of its aggravating aspects.
• Rediscover your enthusiasm. Think about the most enthusiastic person you know (it could be a kid!) and cultivate their sense of spirit.
• Get more exercise. Recall how much physical activity you engaged in as a kid. Remember those times from your childhood when you went to bed exhausted, not from toil and trouble, but from activity and amusement. Regular exercise (even a little bit at a time) can actually give you more energy, not deplete it.
• To renew your childhood gusto, try something you've never done before. From getting a new hairstyle to taking up a new sport, craft, or skill, to visiting a place you've never seen, or eating a food you've never had, add something new to your life. Be daring, opt for adventure, do something out of character.
• Revive your passion for living. Savor your moments. Look at the big picture. Doggone it, you're still alive, so be fully alive! Taste your food. Pay attention. Remind yourself often each day is one day in your life, and you want to get as much out of it as you can.
• Appreciate your relationships. If any of them have become "so so" then do what you need to bring back balance, connection, and a sense of closeness with those you care about. There's something in it for you: research indicates that people who enjoy deep. lasting, rewarding relationships tend to live longer.
Life is a gift we often take for granted. Breathe deeply. Smile. Rejoice in the time you have on this earth. Be grateful. Develop the habit of consistently reviewing what's right in your life. On a small piece of paper, make a list of the five things you feel most grateful for and carry it with you. When you must suffer an annoying person or situation, pull our your list and read it. This is the shortest stress management seminar you can inflict on yourself and it will renew your spirit. Take a nice deep breath and smile. This will help you keep your past and present in perspective, and help ensure that your short-term future will give your more of what you want. These are the best days of your life; take advantage of them.
---
About Us | Subscribe/Unsubscribe | Editors | Submit | Current Issue | Archives | Home