ASSOCIATES (2007, July, v. 14, no. 1) - associates.ucr.edu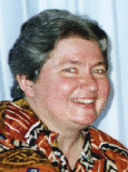 Tinker Massey
Serials Librarian
Embry-Riddle Aeronautical University
masse36e@erau.edu
How many times have you run to your periodical print collection for a journal issue and found it to be missing, in disrepair, or the article you need, cut from the volume or issue? What happens when electronic databases decide to drop the title you're seeking and have used for years? What happens when a bad storm shuts down your computers or a wave of disoriented rain engulfs your server? Scenarios can come in hundreds of disguises and there is little help. Ah, for a back-up to the miracles of technology!
We have had a small collection of microfilm in the past, but in the last few years, we have endeavored to add to this format as a space saver and protector of the materials housed. Print needs to be bound to preserve it for future usage. The life span that adds to the printed material may be as much as 25 to 30 years depending upon the grade of the paper of the original printing. Replacing the print with microfilm allows us to offer the full text, pictures and illustrations on a format that guarantees from 150-200 years of access, if the conditions are held at moderate temperatures and low humidity. With the new computerized printers in place, the user can print on paper, save to a file/disk/CD, or send the information to another computer. What a difference this new age technology is from the old canopied manual winding handles that only allowed the advancement of the film while light was directed through the film to a white surface for viewing.
When I first used microfilm in the sixty's, I was astonished to see the access we had to materials. Now I am totally awed by the accessibility and diversity of use. We are in great need of space at our library, but recent climatic events (tornados, hurricanes and electrical storms) have increased our waiting period for new and improved space in our existing facilities. Our answer at this point has become microfilm and microfiche formats that will relieve the shelves of print materials and still maintain the flow of information.
In 1938, the first microfilm was produced on an acetate film base that promised fifty good years of use. When we purchased those items at that time, did we ever wonder what would happen after the fifty years? Acetate has a detectable "vinegar syndrome" or chemical reaction during the deterioration process that will eventually warp the film and make the images distort or disappear. NAPC (National Archive Publishing Company) now offers a program to re-duplicate that film onto the new polyester film format that boasts between 150 and 200 years of use under normal circumstances. The cost for this conversion, using your original film is less than twenty-five dollars, which beats the price of new film or preservation of printed materials. We will be testing our film this summer with A-D strips (a kind of litmus paper) to determine if there is any deterioration in our microfilm collection. If we find some, we will begin the process of re-duping. I will simultaneously be recording our preservation information on notes in our item records, so that ACCESS reports may be printed from these notes, or reports may be pulled from queried information, such as a report of all items on acetate film, or pulling a list of those film produced in specific years. The latter query would allow us to pull specific dates for deterioration testing, if we have not done that already. We could even pull a report for the specific level of deterioration for retesting. The enthusiasm I feel for this project is immense, since I will have some control over the process and problems that arise.
We had originally thought online full text access would be the answer to so much, but the security of archives is not there yet. We have had a number of days when our computers or specific databases are not accessible, and students are not happy when they are relying on them for this information and their papers are due this afternoon. The other problem is that databases are not prone to keeping all of their titles forever. There is a problem of dropped titles, which may or may not be picked up by another database you may or may not have access to. All of this is too iffy for a solidly based scientific community and so we are expanding our microfilm accessions. It is already possible for the microfilm to be transferred to a CD-ROM format, or a digital format, so there are still possibilities, which may expand with newer technologies. Why, we even have microfilm shelving that is in the shape of arches. It sure beats the old filing cabinet style and is very space conscious. Right now, we are pleased with our lasting back-up of microfilm and the possibilities that remain for a format that allows us space to expand our periodical collection, in titles, as well as issues. We know it will be there for years to come and will allow us the flexibility of changing its face to another format when we desire that effect.
---
About Us | Subscribe/Unsubscribe | Editors | Submit | Current Issue | Archives | Home