ASSOCIATES (2007, July, v. 14, no. 1) - associates.ucr.edu


Welcome to Associates as we start the 14th year of publication. I have made a few changes to Associates this issue, particularly adding a brief summary of each article on the Table of Contents and omitting the Letters to the Editor.
I will jump right into commenting on some of the comments that were made in the March 2007 Associates survey <http://associates.ucr.edu/Survey2/>.
To remind everyone, Associates is free and is published three times per year, in March, July, and November. Subscriptions are for either the email version, which is delivered in about 20 separate emails, containing one article or section for each email, and is sent on the day of publication, or web notification only, which arrives as one email, notifying you that the new issue of Associates is available on the web. To subscribe, read the instructions at <http://associates.ucr.edu/subscribe.htm>.
Two separate comments were made about the font size, font style, and color background of web Associates. I appreciate these comments and spent a good amount of time trying to figure out what to do. My personal preference is to use Times New Roman, size 12, because numbers and letters (the number 1 and letter l, although similar, appear differently). I realize web users may have different preferences and requirements for web page display. Do other web users wish for a heavier font style and size? If so, please write to me. However, you can easily change size, style, or color background for any Associates page or for most web pages. To help you, Jim Clark, Assistant Editor, has written an article in this issue titled "Web Browsers 101" <http://associates.ucr.edu/707fcla.htm>.
Interesting comments about navigating the web version were brought up. To view an article now, you must start at the Table of Contents page and click on the article's title. To view another article, you must click on "Current Issue" to return to the Table of Contents page or click on your browser's Back Arrow. One suggestion was to allow articles to open in new windows. In November 2007 we'll experiment with opening new windows for each article. Then, subscribers can decide their preference!
Many great suggestions have been given for future topics for articles: managing stress, coping with change, library paraprofessional organizations, personal interviews, public and technical service job accounts, library school students and workers ... actually the list is endless. I am enthusiastic about publishing these articles and ask you to consider writing about these topics for Associates. Who are the authors in Associates?
Library staff, people just like you and me--people in all types of library jobs, in all types of libraries, in several different countries. Library staff, particularly library assistants, are eager to learn about other libraries and their counterparts and have few opportunities to share information with each other. Actually, I have never talked to any library assistants yet who couldn't tell me about their jobs, the problems, the solutions, their joys and disappointments, their failures and successes. Each of you has it in you to share your experience with all of us, your colleagues. Contributing an article to Associates is an excellent way for library staff to share information.
One last bit of business: EMAIL SUBSCRIBERS! Some of the emails for this issue were sent in html format. If you did not receive all the postings, check your "Junk Mail" or change your settings to always accept mail exactly as shown in the "TO:" field of your Associates emails.
I hope you enjoy the articles presented in this issue. Happy reading!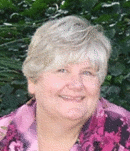 Wendee Eyler
Editor, Associates: The Electronic Library Support Staff Journal
University of California, Riverside
rivwe@ucr.edu
---
About Us | Subscribe/Unsubscribe | Editors | Submit | Current Issue | Archives | Home