ASSOCIATES (2010, November, v. 17, no. 2)
Spotlight
Erica Smith, Halifax, Nova Scotia, Canada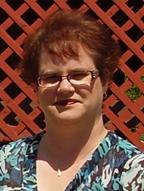 Library Technician
Halifax, Nova Scotia, Canada
My interest in libraries began as a child when visiting the local branch of the public library regularly to sign out books. After spending many hours searching shelves for a new read, I began to wonder why the library was organized the way it was, who were the people that worked in the library and what exactly did their jobs entail.
In grade eight, as a junior high student, I applied to work at my local public library. My real reason for applying at that time was to work with the children. I loved the idea of conducting the puppet shows, story time and craft programs. To my surprise and delight I was hired and thus began my library career.
With time I realized that there was so much more to working in a library. The more time I spent "behind the scenes", the more librarians and library technicians I watched and learned from, the more I knew that I wanted to have a library career. I decided to become a library technician as I love to work closely with the library patrons, yet I love the technical aspects of the job as well. My first love in the technical world of libraries is cataloguing.
I have worked in several branches of the Halifax library system, the Nova Scotia Community College – Institute of Technology Library, the Nova Scotia Museum of Natural History Library, The QEII (Queen Elizabeth II) Health Sciences Library and after the merger the Capital Health District Authority Library, and finally a school library with the Halifax Regional School Board. I have also spent many hours volunteering at both a private school and a Neurosurgery library.
Today I am a library technician in a junior high school in Halifax, Nova Scotia. The school serves approximately 600 students from grades 7 through 9. I am the only library staff in the school.
The purpose of the library is to support the curriculum and encourage leisure reading. This is achieved through working closely with the school administration and staff. I encourage all students to take part in our programming which entices students to become regular users of the library. In my experience, junior high students typically reduce their leisure reading as it is seen as "uncool" by this age.
Library programming includes a "Student library crew", "Get caught reading week", "Teen Read Week", "Canadian Library Month contests and promotions", "Films that were books festival", "Comic book week", "Freedom to read week", "Book fairs", "Getting graphic events", "monthly displays tied into local, national and international affairs", "Vote for your favourite new read", "Book launches", "Author visits", "Book release parties", "Graffiti what are you reading boards", and other seasonal displays.
My job includes everything from circulation duties, database management, acquisitions, reference, reader's advisory to shelving. It can be a hectic, fast paced environment. In the run of the day you may have added 50 books to the catalogue, had a class in the library searching for reading materials for French immersion language arts, held a library crew meeting to plan the next library event such as the film festival, supervised 50 plus students in the library at lunch who are reading, completing assignments on the computer, completing homework or searching the shelves for research materials, search for and ordered 5 DVDs for a science teacher, and worked with the resource teacher to find a book for a reluctant reader.
Another large aspect of my job involves technology. As the school library technician, I spend a large portion of my time showing students proper searching techniques and proper use of technology. This involves maintaining a library website, conducting research and website evaluation classes and providing opportunities for students to engage in online literacy opportunities. I also advise the administration of technology needs and issues maintain the equipment and book all of the equipment and lab usage. To learn more about our school library, please visit the following link: http://hrsbstaff.ednet.ns.ca/esmith/.
Two provincial associations have annual conferences that support all library staff within Nova Scotia. There are always several sessions that are aimed at library technicians or library support staff in general. These associations are also part of The Partnership (http://www.thepartnership.ca) which provides professional development through the Education Institute. Throughout each season of sessions, library support staff can usually find a session or two applicable to their job. These provincial associations provide opportunities for support staff to hold positions on the executive as well as on the various committees. In the past, I have been on the board of the Nova Scotia Library Association as Vice President, President, Past President, Membership Convener and By-Laws Convener. I also served on the conference program committee.
The Nova Scotia Association of Library Technicians (NSALT), formed in 2007, worked closely with the Canadian Library Association to have Library Support Staff Day proclaimed. It is recognized on the third Friday of October, which is Canadian Library Month. This day allows all support staff to be recognized across the country. NSALT always takes time to recognize support staff on this day by sending flowers to various libraries around the province and thanking the support staff for the job they do each day.
This year marks the third annual conference for the Nova Scotia Association of Library Technicians and will be held in Halifax, Nova Scotia. Each year the conference location moves around the province. The entire conference supports library technicians and library support staff. To check out the conference program, go to the following link:
http://users.eastlink.ca/esmith
To be part of the founding of the Nova Scotia Association of Library Technicians (NSALT) has been very exciting and fulfilling. This association is the first of its kind east of Ontario. For many years, library technicians and other support staff have looked to other associations for support and professional development. While these associations have tried to fulfill that role it was never exactly what support staff felt they needed. NSALT has worked hard at achieving that goal.
To date my career has been very rewarding. The highlight was receiving the 2007 Canadian Library Association Library Technician Interest Group Award of Merit in recognition of my work with the Nova Scotia Association of Library Technicians (NSALT).
966 views