ASSOCIATES (2010, November, v. 17, no. 2)
Feature
News from Canada
Karen Hildebrandt
Access Services Coordinator, Concordia University College of Alberta, Alberta
Canadian Library Association Library Technician Interest Group (CLA LTIG) Convenor
Karen.hildebrandt@concordia.ab.ca

The month of October was Canadian Library Month across the country with this year's theme "Your Library: Your World: Opening Doors to the Future" emphasizing the ability of libraries to introduce new ideas, new stories, and new ways into the world around us through both traditional and emerging technologies. For more information: http://www.cla.ca/AM/Template.cfm?Section=Home&TEMPLATE=/CM/ContentDisplay.cfm&CONTENTID=10198
The CLA Conference Program Planning Committee is meeting early November to select sessions for the 2011 Conference in Halifax, Nova Scotia. We have to select 54 sessions out of 166 proposals which is no easy task. It can be a daunting and challenging task to try and pick out the best that will appeal to the most people. It is even more so when all the session proposals are very good.
October and November are busy times for the Nova Scotia Library Technicians Association (NSALT) and the Newfoundland and Labrador Library Association Library Technician and Assistant Interest Group (NLLA LTAIG).
The NSALT Conference occurred on October 22 and their theme was, "Library Technicians – How far have we come? See how far we can go!"
It was my honour and privilege to be the conference keynote speaker and my presentation was "I Belong: The Importance of Association Membership and Involvement". After all, if it were not for my beginnings with the Alberta Association of Library Technicians (AALT) and later on CLA, I would never have had the opportunities I've had in the past six years, so this is a topic very near and dear to my heart.
Breakout sessions were held following the keynote address. The sessions included the following:
Discovering and presenting your best self. Presented by Beth Campbell and Roisin Carew- Arithi
Trends and technologies in libraries. Presented by Seana Collins
Mentoring: Win-Win for everyone or is it a Road Fraught with Peril. Presented by Marie DeYoung
Best new books for children and young adults. Presented by Darcy Johns and Danielle Dungey
Recruiting and retaining volunteers. Presented by Barbara Thompson
Job satisfaction: Do you have it? How to get it? Presented by Joanne Hodder
I attended the mentoring session as well as the best new books and enjoyed them both immensely. The speakers were passionate about what they spoke about and kept us engaged.
It was a wonderful opportunity for me to connect with Erica Smith and Carmelita Cousins, two past CLA LTIG Award of Merit Winners, as well as to meet many more library technicians and assistants in Nova Scotia.
The NLLA LTAIG Conference takes place on November 16. The sessions for this conference are:
Reference: Know your limits. Presented by Jennifer Mersereau
Google Earth as a reference tool – or – When did my neighbors get that swimming pool. Presented by David Mercer
Continuing Professional Development. Presented by Donna Inkpen
An Open Discussion on "Our Voice: LTAIG, What does it mean to you?"
Programming in the public library. Presented by Julia Mayo
WorldCat Local. Presented by Lisa Goddard
CASLIS: Tips on Branding for Information Professionals. Presented by Ulla de Stricker
This promises to be another great conference for NLLA LTAIG!
A special kudos to everyone involved in conference or program planning. It takes a lot of commitment and effort and, yes, passion, to plan and deliver a well run conference and every one that I've attended or heard people talk about were good. Thank you to those volunteers that make it happen.
The Provincial Associations are also busy planning their conference programs for next year. The BC Library Conference will be in early April, the Alberta Library Conference takes place end of April, the Saskatchewan library Conference will take place early May, the Manitoba Library Conference is mid May, the Ontario Library Super Conference takes place early February and the Atlantic Provinces Library Association will have their conference in mid May the week before the CLA conference. There is no lack of professional development opportunities just perhaps lack of funding to attend them all!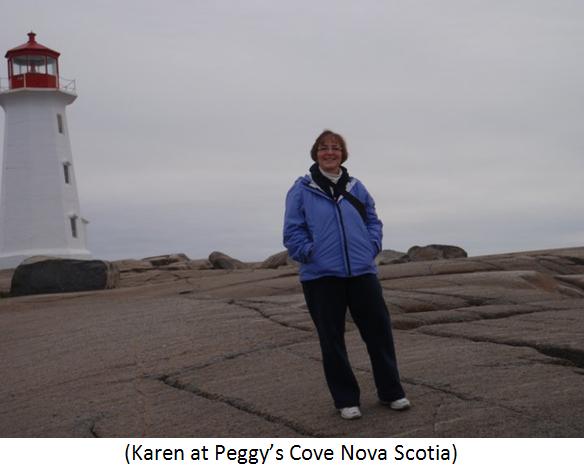 914 views