ASSOCIATES (2011, July, v. 18, no. 1)
Spotlight
Annette Earl, Plymouth, Devon, England
Librarian
annette.earl@googlemail.com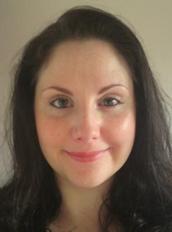 Where do you work and what do you do?
I qualified as a librarian five years ago and have been fortunate enough to hold positions in government, public and school library sectors. I have just completed a fixed-term contract working in postgraduate medical education as a project manager for the Peninsula College of Medicine & Dentistry (PCMD) where I worked directly with both academics in higher education as well as clinicians in the National Health Service (NHS). Prior to this I undertook a piece of research for the South West Strategic Health Authority looking at the future training needs of the General Practitioner Workforce in the region. I am currently working in a temporary capacity undertaking literature searches for colleagues at PCMD, including a search to locate literature relating to evidence concerning doctor patient communication, as well as, issues relating to the undergraduate medical curriculum. I'm looking to relocate so am currently applying for jobs in that area.
How did you get involved in library work?
Like a lot of people in the profession, I ended up in libraries more by chance than design! I had grown up as a regular library user and had always loved visiting my local library but I had never given any thought to librarianship as a career; I didn't even know this was a possibility. It was whilst surfing the internet one day that I stumbled across the then Library Association's web page for accredited courses. I discovered a hitherto unknown career path and immediately applied for several of the Graduate Traineeships that were advertised. I was fortunate enough to secure a placement with Her Majesty's Treasury and subsequently followed the traditional library career pathway at that time; traineeship, library school, professional post. After working in professional library posts I moved sideways into higher education. However, I was able to maintain my professional links and became a Chartered member of Chartered Institute of Library and Information Professionals (CILIP) in my role as Project Manager which I believe shows the breadth of role that can apply to an 'information professional'.
How do you keep your skills up to date?
I have always tried to continually develop myself both personally and professionally. In addition to becoming a Chartered member of CILIP, I am currently Chair of the Devon and Cornwall branch of CILIPs Career Development Group. I am also the Candidate Support Officer (CSO) for those going through the Chartership process in the region and so I am involved in supporting others with their professional development. I do try to keep up to date with what is happening in a wider sense and predominantly do so through online reading of websites, blogs and RSS feeds. However, it is hard to remain current with everything I am interested in as there are just not enough hours in the day so I do often pick and choose the things that are of the most relevance to me at that particular time.
Final comments
These are challenging and uncertain times for the profession but it is important to remember that they are accompanied by opportunities and choices, even if these are not immediately apparent. Although this appears to be a current climate of ever-decreasing resources and a constant plea to 'do more with less', it is also an environment which allows us to expand our creativity and challenges our way of doing things so that we can learn to do things better. The information world is set to become more relevant and more important in the future and requires skilled people to facilitate this. I passionately believe in people being allowed to fulfil their potential and therefore I would urge everyone to rise to this challenge by making the most of every opportunity that presents itself to them – if you don't then someone else will.
832 views