ASSOCIATES (2011, July, v. 18, no. 1)
Column
Be It Ever So Humble…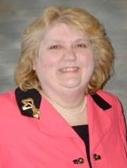 Sue Knoche
Medical Library Assistant
ETSU Quillen College of Medicine Library, Johnson City, TN
Knoches@mail.etsu.edu

A funny thing happened on the way to… is the theme of this column or an introduction I occasionally use when telling an amusing story about real life situations. Generally my travel adventures consist of library conference(s) or other library committee/board events, but I also enjoy discovering other cities/countries. Usually everything goes as planned, however this year has already brought an unusually high number of strange/bizarre/unique situations that occurred and it's only July!
Travelling by automobile to our state library association conference in March, unfortunately due to a lack of attention, I unintentionally began speeding and whizzed by a law enforcement officer, who was ready to catch anyone doing just this. I tried to reduce my speed, but alas it was too late, or so I thought with a new speed of 70. A glance now and again in the mirror and a while later he was following although no excitement of the blue lights or sirens. A daunting experience to say the least until we approached the next exit sign and yes, then the blue lights went on and challenged my record of not being stopped for a violation in the last 30 years. A young officer approached the car on the passenger side with his hand gripping the gun in his holster ready for anything, which didn't bolster my confidence level. Our conversation probably seemed odd since I acted surprised that he pointed out I was speeding. I was actually more surprised that he was so accurate to record 82 mph. He then asked if there was any reason for speeding and I replied "none I can think of". He inquired about the large garbage bag on the back seat with an odd shape black metal object protruding, a folded easel, but, being partially hidden one could perceive it as a gun stand or worse. My rapid yet nervous reply was, "It's a poster presentation for the conference I'm going to, I worked really hard on it would you like to see it?" At this point I would have unpacked and set it up on the side of the road to explain more about library organizations than I'm sure he ever wanted to know. Our conversation went on for a while answering every question carefully, although I can't help but think that he may have thought he met the woman that blonde jokes are written for by my quick and at times bizarre nervous responses. It took a while for him to emerge from the car after verifying my documents, so I used that time to go over my budget in my head to make sure I could pay a ticket that I obviously deserved. Not sure why — but when he returned thankfully he didn't issue a ticket just a warning 'to drive safely' especially as a tornado, with hail and violent weather conditions had been reported for the road ahead. Needless to say, I made it to the conference, safely.
My friend and I in anticipation of the preparations we each needed to do for our portion of the annual conference decided a few months earlier to travel to Sedona, Arizona, for a mini-trip as a kind of reward. The bargain hotel I selected was nice, however, to turn the shower on without an instruction booklet was problematic and before morning coffee, too. I looked high and low for a knob, button and even pushed on every screw/bolt to a point of almost un-screwing the faucet, but nothing happened. My friend also tried and two very intelligent perplexed people after 15 minutes were laughing so hard at the secret to this simple maneuver, but the shower head wasn't there just for decoration, or was it? We were scheduled to visit the Grand Canyon (a 10 hour tour) and not sure how the others on the bus would react to our appearances. Oh, did I mention the room was 85 degrees all night with the heat in the off position, with windows that didn't open or since it was winter season the central air conditioning was unavailable. A note on the phone read "front desk closed 11:00 p.m.-7:00 a.m.", no way to call for help. We stopped at the desk where the clerk said "we get these questions all the time", so why not put up a sign with pictures for those of us not savvy enough to figure out how this contraption works. Apparently, if I had pulled down on the end of the faucet instead of trying to unscrew it, our dilemma would have been solved. As we returned from this wonderful tour, the room was almost 90 degrees with the heat in the off position. We were assigned to another room where low and behold, a more deluxe type shower with three handles and a sliding patio door in the event the heat went crazy. So problem solved and we enjoyed the rest of our stay.
In Sedona one of the main tourist attractions is the Pink Jeep Tours (Google it for more info) where they really are the shade of Pepto-Bismol with a very interesting story behind the reason. The situation here was how to get into this unusually high vehicle with my arthritic knees not willing to assist in the boarding effort and a large physique. After a few attempts to get in myself, the guide bent over and began to start pushing my rear end up with her back, me trying to hop in and a man who stretched himself over the side pulling on my arm, what an ordeal, but finally successful — just what a funny spectacle it must have been. Later we found one of the other tour cars on the trail had a small folding step stool. We borrowed it and the problem solved. One of the best tours I've ever done and highly recommended climbing up the side of mountains and like a roller coaster coming down.
The next month it was off to Chicago to visit, then a plane to Washington D.C. to meet other library folk from various parts of Tennessee to lobby for libraries during the ALA National Library Legislative Days. The flight was relatively calm in the air, although just before touch down a little boy who ate too many snacks or just had motion sickness was … The result being, the poor little guy had a mess and the embarrassment to endure, as well as, the rest of us wanting to exit quickly. Of course there is always one person who gets up before you reach the gate, who was seated in front of me and didn't listen to the flight attendant warning that items may shift in flight. As she opened the overhead bin so fast, a large bag with wheels (not mine) hit the side of my face and landed in my lap with a thud. I'm sorry should have been the appropriate response, but instead I heard, "oh did I do that" and laughed, at which time I was tempted to use a few choice words that would make a trucker blush, but just let it go. We took the metro in Washington D.C. and my friend and I couldn't find our hotel and went in circles if only we would have realized a map would be handy or that we were closer to the capital than we thought.
On returning to Chicago, before home to Tennessee, I arrived at the hotel and wanted a Diet Coke for refreshment and unfortunately there was no safe pedestrian walkway to a convenience store about 2 blocks away. The desk clerk told me of a shortcut across vacant parking lots without trees, etc. Although cloudy as I started back, approximately 200 feet from the hotel it started to rain. This was not a problem until it felt like someone was throwing stones at me and was becoming more intense with each step. Hail about the size of a dime bombarded me from all directions with no place to seek protection and my arthritic knees didn't feel like running at marathon speed so I had no choice but to endure the abuse. The right side of my head felt like it was on fire and a bit concerned, not sure why, the only thought I had was — what does the right side of the brain do? Certainly can't afford to lose what little brain power I may have. I soaked my head for a while in the pool and the spa helped the rest of me cope as the other parts of my body eventually bruised similar to a leopard skin pattern, as if I developed a new disease — what a horrifying experience. Returning home a few days later at my regular doctor appointment although I felt better and bruises healed, I related the incident especially not being able to think well or headaches so the doctor parted my hair to reveal remnants of the bruising of my skull/brain. Who knew that was even possible…
As more library conferences or fun travel days are being planned, just be prepared for the expected/unexpected. No matter if you are planning a long or short distance trip/commute.
Wishing everyone safe travels.
1,171 views