ASSOCIATES (2008, March, v. 14, no. 3)
Editorial
Library Security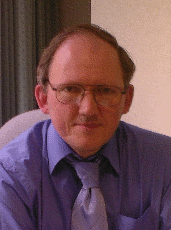 Jim Jackson
Law Library, University of Exeter
J.G.Jackson@exeter.ac.uk

One of the problems library assistants face is that we often come into contact with members of the public who–to be honest–can be insulting and even threatening. We are the sharp end of the policy decisions taken by others on who can borrow and who cannot, and what they can borrow. Of course the term member of the public can refer to people who visit public, academic or corporate libraries. Some, often those who favour conspiracy theories, sometime see denying access to a database as being part of the conspiracy. I have never found evidence to support this, as it's usually down to legal subscription rules and boring regulations! However, this does not help you if you are trying to calm down someone angry. Regular readers of 'Associates' may recall the survey I did back in 2006 and reported on in 2007 on poor design equals poor health. Some people reported that the design and width of the Issue/Enquiry was done to protect staff in similar situations.
A quick check with various colleagues around the country confirmed that there were fears for personal safety. This applied in particular to libraries where at times staff worked alone. In some cases, full risk assessments had been carried out before single staffing was introduced. One particular problem clearly lies with mobile libraries, which are manned by a driver/operator. Others are in branch libraries where staff were given electronic alarms, worn around the neck on a lanyard with a snap connector, to prevent possible strangulation attempts. These were not always successful, as people often leaned forward and activated the alarm without intending to. Some libraries had audible alarms but these required security staff to be nearby. All this does not detract from the situation where John Doe/Jane Doe are being aggressive and refuse to leave a building or behave. Training in dealing with aggressive behaviour is clearly important and is big business. Do a search on search engines such as Google or Yahoo and you will find dozens of companies offering services. You will also find various hints, tips and policies from organisations. Some Golden Tips are:
Prevention is better than cure every time
Learn to read peoples body language, including your own
Try and appear calm – despite the fact that inside might be anything but calm!
Provide people with choices
Speak slowly and quietly
Remind people where they are and that they should obey certain rules
Keep some distance between you and the person
If all else fails be aware of how to summon assistance from senior staff or Security staff
One of the major problems is that the answer so often given to people is 'it's all on the web site'. It's a problem that separates those from whom have Internet access and those who don't. It's all very well saying to someone that the form they need can be downloaded from the web site or that the advice they want is not available in printed format without a great deal of fuss. This adds to people's frustrations as they may be lacking in computer skills. Someone may have tried to access certain information if they want to conduct their own legal case, but been excluded because they don't have access to databases such as Lexis or Westlaw. If you work in a library which does have access, but is for members only, how do you deal with telling someone they cannot have access? What it comes down to here is providing the right training and procedures for library staff. Giving them the right information so that this can be passed to the person asking for the information.
Some libraries are now open for extended periods late into the night, or even open 24/7. The problem here is that there have been instances where non-members of libraries then start to use the library as a convenient place to sleep. These are new areas of concern and I don't know how widespread they are, but clearly any hints and tips of dealing with such situations would be a great help.
---
Jim Jackson is the Law Library Supervisor at the University of Exeter Law Library and is also Contributing Editor of Associates. Jim is a member of the National Committee for Affiliated Members of CILIP (Chartered Institute of Library and Information Professionals).
1,196 views