ASSOCIATES (2008, March, v. 14, no. 3)
Conference Report
2007 for Library Technicians in Australia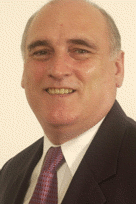 Kevin Dudeney
NSW Department of Corrective Services
Kevin.Dudeney@dcs.nsw.gov.au

Library technician activities in Australia are coordinated by the seven library technician groups of the Australian Library & Information Association (ALIA). Six of the groups are based on the states and territories, Australian Capital Territory, New South Wales (NSW), Queensland, South Australia, Victoria and Western Australia, as well as a National Group. Each group runs a number of activities for members of the profession.
2007 was a significant year for ALIA as it was 70 years since it was first founded.
All groups have regular meetings and often combine the business of the group with their social activities.
An activity enjoyed by many and run by all groups are library tours. The Victorian group ran their 10th 'Techs on Tour' during 2007, comprising visits to the State Library of Victoria, Victoria University and a law library. The Victoria group also ran 'Hot off the Press', showing participants the processes involved in getting a book onto the library shelves. This time the emphasis was on children's literature, including author talks.
Workshops also proved valuable. The Queensland group ran a workshop titled, 'Addressing the Difficult Questions in Selection Criteria'. The NSW group ran two workshops, 'neXt Revisited: 2007' (neXt was the name of the 2005 Library Technicians Conference held in Sydney), looking at technology, Web 2.0 and A/V. They also ran a 'Leadership for Library Technicians' workshop. This workshop was inspired by a similar session held at the COLT 2007 Conference.
Using the technicians' chat room on the ALIA website the National group was able to hold monthly chat sessions. The chat sessions either related to a specific topic or enabled the participants just to chat. National Library Technicians Day was held during Library and Information Week on Tuesday 22nd May. The Day is a celebration of work done by library technicians and usually comprises, breakfasts, lunches or dinners held in various locations throughout the country.
The Groups awards are always a significant occasion for the Group. In 2007 there were two awards, Dunn & Wilson Research Scholarship to Rebecca Evans and Library Technician of the Year to Jennifer Dyer.
The highlight for 2007 would have to have been the Library Technicians conference held during October in Melbourne. The theme for the conference was 'Inform, Innovate, Initiate and Inspire' and attracted over 400 delegates with speakers comprising, library technicians, librarians, educators and library specialist, from across the country. Library Technician conferences are held every two years, with the next one being held in Adelaide, in September 2009.
Papers from the conference can be accessed on
http://www.alia.org.au/conferences/nlitc.2007.html.
---
Kevin Dudeney is an Australian Library Technician from Sydney, New South Wales. He is employed by the NSW Dept. of Corrective Services and the Convenor of the ALIA National Library Technicians Group. To see details of the sessions he attended and visit his blog, go to: http://ausltwashingtondc.blogspot.com/
972 views