ASSOCIATES (2007, November, v. 14, no. 2)
Feature
Cookbook of Life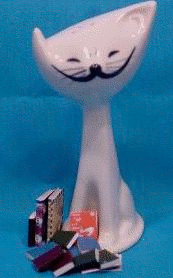 Sara Croft
Sara@OrphanTreasures.com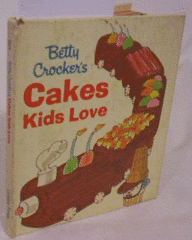 My path to love of cookbooks was roundabout. In 1990 or so my husband and I were newlyweds and as a hobby we could do together, we began going to estate sales. Before long we added yard sales, conservator's sales, auctions, and even thrift stores. We were spending up to 18 hours a week collecting stuff to sell on eBay. Soon we were also selling on ABEbooks and our own website. In the meantime, our 6 daughters were all just getting out on their own. They needed a place to make extra money. So we hired almost all of them at one time or another to do data entry, packing, shipping and grunt labor. We called the fledgling company OrphanTreasures.com because we were selling merchandise of all kinds that needed a new home. We loved the thrill of this new underground economy.
Not only was it like panning for gold, what was most fascinating to me was to see how many things the sellers at these sales, especially the late estate owners, had been interested in as illustrated by their books. I noticed the number of cookbooks in every kitchen. Every sale had at least 5 and many had hundreds! Even if there were no books in the rest of the house, there were always cookbooks. Gradually I stopped buying anything but books, especially cookbooks.
As a book dealer I buy hundreds of used books a year, and over 50% of them have never been read. You know what I mean. Not true with cookbooks. Most of them will have at least a fingerprint or two. Whichever one was the favorite of the cook will be spotted, stained, have dog ears, extra recipes stuffed in, and be badly in need of a face washing. I just love seeing a book that has been well used. It's like it has fulfilled its destiny. You can even tell when the cook was married by the publication date of her favorite cookbook.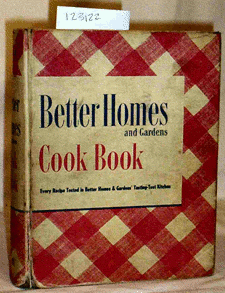 Not only that, but you can follow the trend of her life by her cookbooks. Did she have a baby in the 60's and make his food herself? Did she try vegetarianism in the 70's? How many diets did she try? Did she get a job or become a soccer mom in the 80's and need quick easy recipes? By the 90's time was even tighter and she went to the Crockpot and the convection oven. Then she started on the Cooking for Two or empty nest cookbooks, and the gourmet foreign food recipes. Then the illness diet cookbooks for cancer, or high blood pressure or diabetes. You can follow the whole arc of her existence.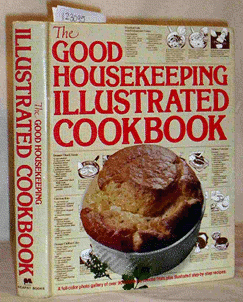 This is not just true of our fictional estate holder. Cookbooks are often very important to the owners. In my experience, they are the second most likely book to be handed down in the family after the Bible. If the family is too poor to own a Bible, the vital statistics are likely to be saved in the family favorite cookbook. I had one Searchlight cookbook that had 60 years of family tree. I've been called on many times when there was more than one daughter (or daughter-in-law) and only one family cookbook to be inherited.
 My degree is in Sociology, so before long I realized that cookbooks not only reflected the life of the individual cook, but the social, emotional, and economic state of the nation at large. For example, it's easy to spot the happy 70's cookbooks with their pink, green, and orange covers, and the recipe titles such as My Way Apple Pie or Love for Two Tuna.
Of the 14,000 books I now have listed, 1,700 are cookbooks. Because I'm a tiny bit behind, I have at least another 1000 cookbooks in the garage and living room (along with 18,000 other books). Another 800 have passed through here in the last 10 years on their way to new homes.
So who buys all these cookbooks? People wanting to recall the simplicity of the past, or people moving into a new place in life. And a whole bunch of people looking for just one important recipe. One more thing about cookbook buyers, they tend to be more grateful to get THE book or THE recipe back than anyone except the children's book buyers. I have letters with tears on them thanking me for making the book available.
If you have any questions or comments on cookbooks, address them to me here. What was the most interesting cookbook you ever had? Does your family have a favorite cookbook that you all use? Is there one you are still looking for? I'd be happy to hear from you, and even to have you correct me if I'm wrong about something. Don't ask me about recipes, though. I don't cook.
---
Sara Croft is the owner of Orphan Treasurers, an online bookstore specializing in useful books–and cookbooks! Contact Sara at Sara@OrphanTreasures.com and see her webpage at http://OrphanTreasures.com/
924 views