ASSOCIATES (2008, March, v. 14, no. 3)
From the Editor
There will be a little surprise in your packets for those attending these upcoming support staff conferences:
The Mountains and Plains Parapros annual summer conference on August 1, 2008, in Colorado; or

The Reaching Forward Conference for Library Assistants, May 9, 2008, in Illinois; or

The Wisconsin Library Support Staff Section One-day Conference, May 21, 2008, in Pewaukee; or

The New York State Library Assistants Association (NYSLAA) conference, June 4-6, 2008 in Liverpool, New York; or

The 14th Annual Conference of the Oregon Library Association Support Staff Division (SSD), July 18, 2008, in Newport, Oregon.
Associates has a give-away bookmark! Jim Clark, Assistant Editor, and I have designed a bookmark to publicize Associates for attendees at paraprofessional conferences this year. If you are organizing an event or conference, please consider including an Associates bookmark in your handouts. Associates is the only journal for library support staff that supports all library paraprofessional organizations, conferences, and activities although not affiliated with a specific organization. The bookmarks are free! Write me at rivwe@ucr.edu to request a supply.

1750 Associates bookmarks to be distributed this year — so far
56 Contributors to the March 2008 issue of Associates
95 New Associates subscribers since November 2007
750 Associates email edition subscribers
1064 Associates web notification subscribers
300 RSS feed subscribers (available since March 11, 2008)
73 Holdings for OCLC #30846821–the OCLC record for "Associates [electronic resource] : the electronic library support staff journal."
Subscribers to Associates via the newly created RSS feed will receive a notification that Associates has been published and available at the http://associates.ucr.edu web page.
This March 2008 issue has many articles that will interest library staff. My thanks to all contributors, authors, subscribers, and readers for your support of Associates.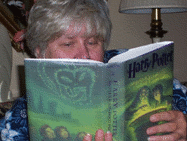 Happy reading!
Wendee Eyler
Editor and Publisher
University of California, Riverside
rivwe@ucr.edu
---
Wendee Eyler, editor and publisher of Associates since July 2001, supervises the Cataloging and Bibliographic Control Unit in the Cataloging and Metadata Services Department at the University of California, Riverside. One passion is finding and correcting typographical errors in Scotty, the library online catalog. She contributes to "Typo of the Day for Librarians" at http://librarytypos.blogspot.com/
955 views