ASSOCIATES (2012, November, v. 19, no. 2)
Feature
News from Canada
Karen Hildebrandt
LAA Board Member; CLA Councilor-at-Large; Past Moderator for Library Technicians and Assistants Network (LTAN)
karen.hildebrandt@concordia.ab.ca

CLA has just completed their online election with the new candidates resuming their role on the Executive Council the beginning of January 2013. Elections and activities are taking place across the country.
It seems as though we just had our conferences and we are already if full swing with the planning for next year's events although a few associations do have Fall or Winter Conferences coming up. As you can see from the attached photos, Canada is very diverse and each province is unique and that's also true of the programs that are offered. We also face many similar obstacles such as keeping members engaged, willing to volunteer or even having to anticipate what the next big trend will be and how to plan and train our members so that they are prepared when it happens.
So how do we get people to buy into the benefits of association membership? How do we demonstrate the value of association membership? How do we get them engaged so that they move beyond what's in it for them and towards what they can do for the association? Those are all questions we face at one time or another and yes, we do have to sell our associations and the benefit to our members. It's not easy but I do think it's worth it. So in the meantime I'll try and keep tabs on what's happening in Canada and promoting all those great things! In the meantime I hope you enjoy a snap shot of some of our conference venues in Canada!
British Columbia
The British Columbia Library Technicians and Assistants were successful in becoming a Section within the British Columbia Library Association (BCLA). Prior to this they were an interest group. The dedication and commitment by the members to make this happen and to be an engaged group within BCLA is to be commended.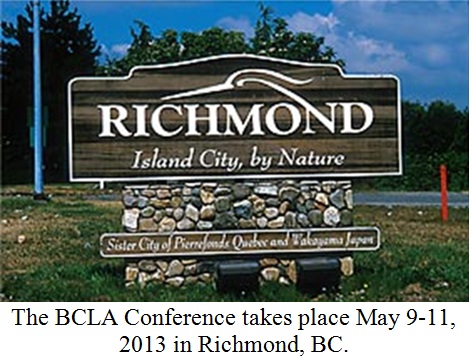 Alberta
The Library Association of Alberta (LAA) is working on a database and finalizing the processes to initiate a continuing education certification program which is modeled on the one in Australia. It's wonderful to have the opportunities to learn from one another of what works and doesn't and to embrace the best practices that others have already established.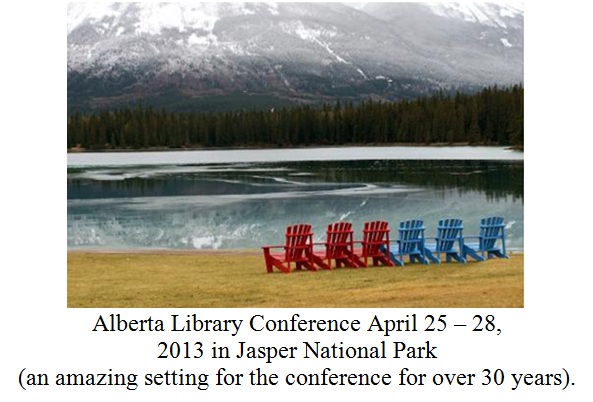 The Alberta Association of Library Technicians held a Fall workshop on RDA that was very successfully attended. Plans are now on preparing for the AALT conference June 7-9, 2013 in Canmore, AB (another scenic mountain location).
Saskatchewan
The Saskatchewan Association of Library Technicians had a one day workshop on October 27.
The Saskatchewan Library Association Conference takes place May 2-4, 2013 in Saskatoon, SK.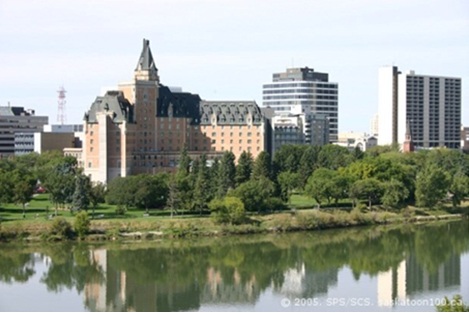 Manitoba
With the CLA Conference in Winnipeg May 29 – June 1, 2013 the Manitoba Library Association will not have a conference in 2013.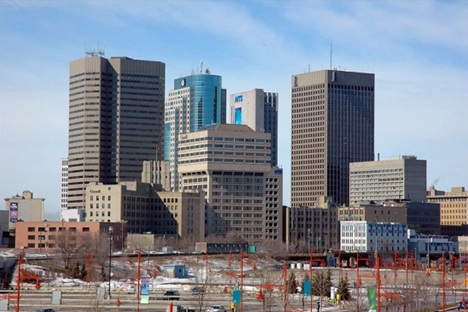 Ontario
The Ontario Library Association Super Conference January 30 – February 2, 2013, Toronto Metro Centre.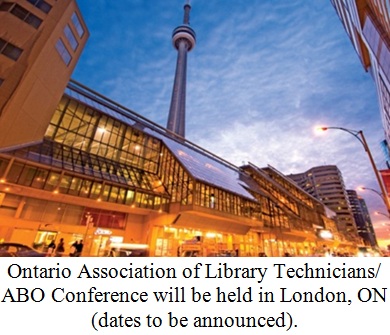 Nova Scotia
Nova Scotia Association of Library Technicians held their annual conference October 26 with the theme "Building Better Communities".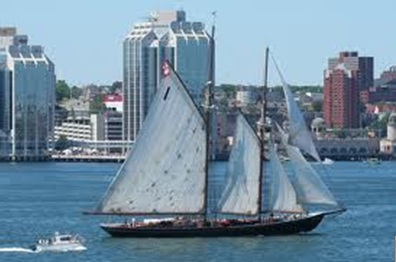 NLLA LTAIG (Newfoundland and Labrador Library Association Library Technicians and Assistants Interest Group)
Held their annual conference October 15, 2012 "Oh the Places You Will Go"; free to NLLA members.
796 views