ASSOCIATES (2008, July, v. 15, no. 1)
Feature
Library Assistants with MLIS degrees
---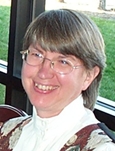 Lisa D. Bishop
Library Specialist
Parham Campus Library
J. Sargeant Reynolds Community College
Richmond, VA
I have been working as a Library Specialist for almost six years now. After completing my MLS at North Texas State University (now University of North Texas) in 1984 I worked in various capacities—Assistant Reference Librarian at North Texas State, Documents Librarian at East Carolina University, Reference Librarian and then Coordinator of Information Services (that is, Head of Reference) at Rockingham County Public Library in North Carolina.
Then I got married and moved to my husband's home in Richmond, Virginia. The only job I could find was as a temporary part-time reference librarian at J. Sargeant Reynolds Community College. The temporary bit was just nominal and I worked in that capacity for ten years. But I was concerned about having health insurance and retirement plans and the like so I began looking for full-time positions. I had a couple of interviews but did not get hired. So when a library assistant job became open at Reynolds I applied for that and was hired. I have worked in this position for six years come September.
So the reason I am working as a Library Specialist is that I couldn't get hired as a full-time librarian and because I wanted the benefits of a full-time job. Now I suspect my skills are out of date—I'm not a web page designer, most specifically. I am still very good at traditional reference but it isn't enough any more.
My job evaluation document actually excludes me from answering more than five percent of reference questions if a reference librarian is available. However I interpret this to mean that if a reference librarian is helping someone else she is not available and I help people then. The librarians are familiar with my history in reference and usually trust my abilities. I confess it took me a long time to be comfortable referring people to the reference staff, as if I were being lazy. But we simply have different responsibilities and I do direct our clients to the librarians whenever they are clearly visible and not tied up with somebody else. We have part-time librarians who work evenings and they have often consulted me when they were stumped because I have been more familiar with our online resources than they have been. This happens less as our part-time staff becomes more familiar with this library.
I am not expected to teach bibliographic instruction sessions or workshops. I do volunteer for college committees. My supervisor is very supportive of the committee work and of professional development activities I ask to participate in. There have been times when I was answering a reference question that she or another librarian has asked if she can take over, and I transition the student to her. It's fair enough—they fill in at circulation if we have to step out, and when we get back we take over.
I have applied for a few reference positions in public libraries as they come open, not because I am unhappy here, but because I love public libraries very much. I would eventually like to work in the branch near my home. But for now I am content with my work; I feel respected and valued; and I very much like the benefits of health insurance, paid vacations and sick leave, and retirement plans. J. Sargeant Reynolds is a good community to work in. We are getting a new library in a few months and I will not be applying for other jobs until we are settled there. I could retire here and be satisfied with my life's work, I think. I do have some regrets about not being in a professional position, but it's a pride thing. I'm not a librarian, but I work in a library. That is sufficient.
I wrote a blog entry in May 2007 on a similar topic. Please see my comments at http://jsrcclibrary.wordpress.com/2007/05/16/we-are-not-all-librarians/
---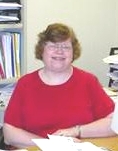 Chris Wadle – ILL/Serials
University of Illinois College of Medicine at Peoria
Library of the Health Sciences
Peoria IL 61605
In 2005, I accomplished a major goal, attaining a MLIS degree. For logistical and personal reasons I was unable to obtain it sooner, but I have worked in libraries for more than 20 years. I currently work as a Library Specialist, a position I held before obtaining my MLIS. While I am content to continue in my support staff position, I do so largely because, most libraries only count "professional" experience when filling a position. However, that "professional" experience only comes after completing the degree. Institutions need to look at all of your experience and not just what you have done post MLIS. For instance, part of my career was as a solo "Librarian" at a small private business college, experience that now does not count for anything because it occurred before I received my master's. Yes, I could probably find a "professional" position in another type of library (I'm in an academic library now) but that would mean a substantial cut in salary.
I am fortunate in that I am allowed to perform more "professional" type duties since obtaining my MLIS. My degree has allowed me to take on some reference activity including our online "Ask a Librarian" service. I have also been included as a member of a committee of "librarian's". Our site actually has two people with MLIS degrees working as Support Staff. This does not seem to pose any problems for our coworkers or for the administration. I do believe that Librarians who have worked as Support Staff care more about Support Staff issues because they have had that experience. Librarians who have not worked as Support Staff may have a difficult time understanding the day-to-day operations of the Library. It is my opinion that the divide between Support Staff and "Professional" staff is greater in libraries where the "Professionals" have not experienced the other side of the desk. Our library is trying very hard to let Support Staff have a voice in library operations. This has led to the creation of a Support Staff Development Fund where Support Staff can use up to $200 (during a fiscal year) for developmental activities. These activities range from Support Staff Conferences to attendance at national conferences. While I keep an open mind about my future prospects, I am not actively pursuing anything else, as it is not feasible for me to relocate at this time. Fortunately, I truly enjoy what I do.
---
Jerri Swinehart, MLIS
Library Assistant III
Oakland University
Kresge Library
Rochester, Michigan
I already had my Library Assistant III position when I went to library school. I'd worked in libraries since 1986, except for a two year period I spent in Israel. So I had nearly 15 years experience when I started library school. The pay is decent at my current job given that my union has managed to negotiate fairly nice wages. I also felt there was a lot I could learn from my supervisor, who has faculty status and tenure. I also have some elderly parents to take care of. The job market for catalogers is sparse at best. And Michigan's real estate market has rolled over and dropped dead. I own a house and am upside down in my mortgage with no way to make up the money in a short sale. So moving would be a real hardship. Besides I like what I do.
Are you involved in "librarian" activities at work or are you excluded?
Support staff do not usually carry out "librarian" activities. If we were our union would probably have something to say since those activities would be considered out of class duties (and we get paid 8% over our monthly pay for carrying out of class duties). So I'm excluded.
What do your coworkers think about this?
I don't think they care. It's not that they're unaware of it, but since support staff don't usually carry out "librarian" activities…it doesn't occur to them that there's anything odd about my exclusion. It's just life at the library.
Are you actively pursuing a librarian position or will you remain in the position you have as support staff?
I do occasionally apply, but with the job market for catalogers in bad shape, those positions are few and far between. The house has added a new wrinkle to job hunting. I recently had to turn down a position because of the house and its upside-down mortgage. It killed me to have to do that. So for now…I'll stay put. Hopefully our economy including the housing market will improve. Ah well…such is life…
---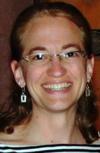 Kirsten Davis
Records Assistant
Linscheid Library
East Central University
Ada, Oklahoma
I'm a student in the University of Oklahoma's School of Library and Information Studies ( just one more semester to go) and work in a support position in the acquisitions department at East Central University's Linscheid Library.
The ECU library was looking for a staff member for acquisitions at about the same time I applied to library school. My background in bookstores made me a good candidate for them, while the opportunity to get library experience was very appealing to me. The Director made it clear during the interview that they were thrilled with the idea of having a library student on staff, and it's been a very mutually beneficial arrangement: they got someone with vendor experience who they knew would stick around for a few years, while I got a full-time job in a library that would accommodate my class schedule.
In the beginning I concentrated on learning the job, but once I had a few classes under my belt I wanted to do more. Following a suggestion from our head reference librarian and after talking things over with my supervisor (who is also the Assistant Director), it was decided that I would be able to work the reference desk on occasion once I had completed the Reference class. So since my third semester in library school I've covered reference while the librarians are in their weekly meeting, as well as at other times as needed. (Although many non-degreed library folks do reference work at a lot of libraries, here it's only the librarian who do, so it felt like a big vote of confidence when the librarians supported this idea.)
My supervisor, who also worked in a support staff role while earning her degree, has been very supportive of my learning. For example, she has taken me along to continuing education opportunities that are outside my job description. Also, she is very willing to listen when I make suggestions and she had me help write the standard operating procedures for the department.
I am also on the library's assessment committee. We rewrote the library's mission, goals, and objectives, and recently completed writing and conducting a student user survey. I am not the only support staff person on the committee, so while I do not consider the committee to be "librarian work," I have been very impressed with the fact that the librarians here are so willing to involve and listen to whoever wants to participate. Just as my supervisor does, the director and other librarians treat me as a member of the team.
At the beginning of this semester I approached the committee asking for suggestions for a school project related to assessment. There were several, and I chose to work on developing a set of guidelines for weeding utilizing the WorldCat Collection Analysis tool, which will eventually be used by the librarians. I suspect that this is the sort of project normally undertaken by librarians, but this is a small library and so everyone's abilities get used to the fullest.
Since I'm close to graduating I have begun looking for a professional position that will help me along the road to being a library director. But knowing that my professional contributions are respected here at ECU means that I don't feel a need to jump at the first job that comes along.
---
Megan Dazey
University of Oregon
I am currently working as a Non-book cataloger and metadata technician at the University of Oregon. I received my MLS in late 2005. I have held two other positions since graduation. One of which should have been a "librarian" position, but as such it offered no benefits, but if I took it as a library tech I could have the benefits (and the same pay), so I accepted the short term position as a library tech.
Why are you working as library support staff rather than a librarian?
I am not really interested in having to move to obtain a librarian job.
Are you involved in "librarian" activities at work or are you excluded?
I'm not exactly sure what "librarian" activities means. I don't go to as many meetings as the librarians. I do participate in library wide task forces, which include mostly "librarians."
What do your coworkers think about this?
Most of them don't want the added responsibility that I have chosen to take on.
What does management think about this?
My boss treats me like a librarian, but within reason. He knows what decisions I'm not allowed to make due to my position, but he still asks for my input and actually listens to what I have to say.
Are you actively pursuing a librarian position or will you remain in the position you have as support staff?
I am actively pursing several librarian positions. I remain in this position because the pay is higher than several public library librarian positions that have been open in the area recently. Also, this position offers full benefits for my partner and I, which no other non-academic librarian positions in the area do.
---
Patty Torres
Library Support Services Supervisor
Southwestern College Library
Chula Vista, California
I currently work as "Library Support Services Supervisor" at Southwestern College Library, in Chula Vista, Ca. I earned my MLS last summer from Texas Women's University. Although my position is not a librarian I think I perform librarian duties. Before I came to Southwestern College I worked for over 10 years at UCSD Biomedical Library.
Currently I oversee the everyday operation of circulation, technical processing and the multimedia service desk. I really do believe that in some other institutions my position is held by a librarian. The reason that's not the case here is because of the union, staff can not be supervised by faculty and librarians are considered faculty. I participate in the collection development of our media collection, draft circulation and reserve policies and inform faculty of copyright issues. I am also participating in the investigation of a new ILS.
I am also a part-time librarian here as well, mostly working only a few Saturdays a semester. Although there is no guarantee, I hope this helps me when the library finally has a librarian opening. There are a few librarians that will be retiring within the next couple of years. Although I am not actively pursuing a librarian position, if I come across something of interest, I will apply. However, right now what is really keeping me at Southwestern College is the pay and the proximity to home. I don't think I could find an entry level librarian job that pays me what I get now. I make a little over 60K, I was no where near that when I left UCSD and the commute was getting to be too much. I have 2 kids under 3 and wanted to have more time with them. Now my commute is 3 miles roundtrip instead of 30.
---
Ted Hornoi-Centerwall
Senior Library Technical Assistant
Acquisitions Department
Thomas G. Carpenter Library
University of North Florida
Jacksonville, Florida
Why am I working as an LTA instead of as a librarian?
My family obligations require me to remain in Jacksonville. There are a limited number of librarian positions in academic libraries locally. There are also relatively few positions available in the Jacksonville Public Library system.
I am working as a part-time librarian at a local private college library. This allows me to get experience in supervision, management, and financial operations. I do this in the evenings four days a week, which allows me to perform my regular full-time job as a senior library technical assistant (LTA).
Am I involved in librarian activities at work or am I excluded?
I work as an LTA in Acquisitions. The head of Acquisitions retired earlier this year and some of the functions she performed have been given to me. So in a sense I am performing some librarian functions, depending how those are defined. I have also been given occasional opportunities to update records in our system. I have done and am currently updating databases for serials, and am doing searches of media (audio CDs) for cataloging. And I fill in on the Circulation desk several hours a week.
What do your coworkers think?
Without exception, my colleagues are supportive. They understand my circumstances. Some have told me of opportunities at other institutions locally, for which I am grateful and which I have looked into.
What does management think?
Management wants staff to get trained in a variety of areas, and I am no exception. The University of North Florida Library is a member of the Northeast Florida Library Information Network (NEFLIN), so library staff are encouraged, as work permits, to take classes through NEFLIN. I have been able to attend several workshops this year, and plan to attend a couple more, those last devoted to developing my cataloging skills.
Am I actively pursuing a librarian position?
Yes. See my answer to question 1.
Did I work in my current capacity, on the library staff, before getting my MLIS degree?
Yes, and in fact I was able to get my MLIS degree through a program offered at Florida State University, that encouraged persons working on staff to pursue their masters in library information science while working full-time. I was able to do this by taking classes online.
Do I fill a position formerly considered a librarian's job?
No, there have been a series of LTAs in the position I currently hold.
Are there others in my library who worked as support staff before getting their MLIS degrees?
I don't know.
Do I think librarians who formerly worked as support staff care more or less about current support staff issues? Why?
In general, they would probably be more aware of support staff issues and perhaps would make an effort to encourage training. It would depend on the department. In some departments there are relatively few support staff, and other departments have a large number.
What do I appreciate differently about library work, having an MLIS degree?
Having an MLIS degree has given me a sense of identity with the profession, its concerns and traditions. I am aware of the challenges we face as we confront the proliferation of online search engines. I worry about budget cutbacks, such as we are currently experiencing here in Florida. I take pride in being part of a proud tradition of information management. And I expect to be able to use online digital tools to better assist patrons in their information searches.
What this all boils down to, is an appreciation for librarians that I would not have acquired were it not for my degree. It isn't the degree so much, but the quality of instruction and the commitment that I saw in my instructors to the librarian profession. That has given me sense of the Big Picture, which keeps me fresh and aware in the midst of the daily demands of users and other staff.
Have I experienced any impact overall on library services where lack of parity or inclusion exists among staff with MLIS degrees and those without library degrees?
I am not aware of any inequality in treatment of staff members on the basis of whether they have a degree or not. I suspect there is none.
What long term goal would help libraries get through any inequality issues to better, smoother service, with staff working amicably?
As I mentioned earlier, training is one of the ways that staff can be encouraged to develop their professional abilities. There also needs to be regular opportunities for staff who desire it to have projects that let them demonstrate their abilities. It also makes sense to have cross-departmental loaning of staff. That is what has happened in my case. Acquisitions has slowed, with a smaller budget and fewer books being ordered. As a result, I have been loaned out to Circulation (work on the desk) and Serials (database updates). I would hope that anyone in my position who desires to develop his or her professional abilities will be given the opportunity to do so.
---
5,652 views