ASSOCIATES (2008, July, v. 15, no. 1)
Feature
Taking Charge:
Supervising Student Workers in an Academic Library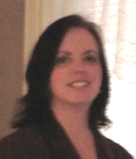 Joyce Vermillion
Library & Archives Paraprofessional V
Eastern Washington University Libraries
joyce.vermillion@mail.ewu.edu
Introduction
Imagine being placed in the driver's seat of an automobile. Then, without any training, instructions, or direction, you are expected to make a cross country trip. Not only are you to make this trip, but you are to do so successfully and without incident. Such is the situation in which many new supervisors find themselves. With no formal training, no manual, and your predecessor having departed five or six months previously, you are asked to take over the supervision and management of numerous student workers.
The purpose of this article is to give general guidelines in the many aspects of supervision, as well as specific guidelines in interviewing, creating training modules, and developing work assignments. Learning how to do these things in a positive manner benefits the supervisor, the student, and the institution and will ensure that when you do make this road trip that it's a rewarding experience for all!
Leadership vs. Tyranny
Along with the usual introductions that go along with beginning a new position, your new office is likely to contain drawers, files, and folders that may or may not come equipped with an explanation for their existence. Chances are that your position also comes fully equipped with the staff you are to supervise. Inspecting the files and folders can usually wait whereas the introduction to your student staff is of primary importance. Whether you choose to introduce yourself at a staff meeting or individually, connecting with your staff and establishing your authority or leadership role is essential.
Before proceeding any further it's imperative at this point to define authority. Cambridge Advanced Learner's Dictionary defines authority as "the moral or legal right or ability to control." It defines leadership as "the set of characteristics that make a good leader." Simply put, having authority does not make one a good leader.
A Yugoslav Proverb states, "If you wish to know what a man is, place him in authority." Many the meek and mild coworker, who when promoted to a position of authority, became the tyrant extraordinaire. According to William Arthur Wood, "Leadership is based on inspiration, not domination; on cooperation, not intimidation." The value of this knowledge cannot be understated. The type of supervisor that you become will be the determining factor of success, not only for yourself, but for your students, your department, and your institution.
For the purposes of this article, the term "authority" is used in the context of leadership, as defined earlier.
Getting the Best Out of Your Students
Those who supervise student workers have the challenging opportunity of making the students job a lifelong learning experience. By treating the student as you would any classified staff member in a professional environment, the student is given real experience that carries throughout his or her professional life. This can be accomplished by providing regular feedback, positive reinforcement, and annual reviews. Your expectations can be a determining factor in their success. If you expect little from your staff they will assume that this is the status quo. If you expect a good work ethic from student workers and reinforce this with the above suggestions, they will assume that all businesses require this same high standard and will be prepared to deliver this when they gain employment in the "real" world.
The Balancing Act
Maintaining balance in any aspect of our lives can be a difficult thing to do. Keeping a sense of humor in the workplace not only creates an enjoyable work environment but can be healthy for you.
In their article, 'How to Use Humour for Stress Management," Lee and Kleiner state under the physical benefits of humour that "laughter boosts cardiovascular fitness by lowering blood pressure and heart rate. It also reduces muscle tension and pain feelings, stimulates blood flow, increases the activity of the immune system and antibodies, reduces levels of hormones that create stress, and create a general sense of well-being (Sokal, 2002). "Laughter works to manage stress and has no negative side effects."
That being the case, I've included the following quotes to help put humor in the work place in perspective.
A sense of humor is part of the art of leadership, of getting along with people, of getting things done.
(Dwight D. Eisenhower)

Humor is a rubber sword – it allows you to make a point without drawing blood.
(Mary Hirsch)
How do you do the things you do?
Many academic libraries assign their student workers a variety of projects that support the department. Along with assisting patrons with directional questions and equipment assistance, duties might include inputting statistics, maintaining vertical files, shelving books, circulation service, and processing books, to name a few. Since these assignments are done by these students on a daily basis they are often times the most qualified to train you. This has many benefits including:
Getting to know your student worker on a one-on-one basis.
It indicates to them that you have respect for their knowledge and skills.
It gives them an opportunity to share ideas with you such as, "We always do this, but I've wondered if doing it another way wouldn't streamline the process."
Gives you a fairly good idea of how long it takes to do specific tasks.
Having learned from these experts, you're now in a position to teach those who follow in their footsteps.
What next?
Now that you've had an opportunity to meet your students, learn their duties, and hopefully sort out the numerous files and folders in your office, what comes next? It can be a tremendous help as you move through the different stages of the process to keep a running journal on your steps and any procedures you come across. Use this information to develop a Supervisor's Manual, which will be helpful to you and any who follow in your position. Ever look at a form in your desk and wonder what on earth it was? After tracking the information down, place a copy of the form and instructions as to its use and purpose in your Manual so you won't have to rely on your memory when it comes up at a later date.
Budget
A projected student budget allows you to determine how many staff you can employ for how many hours and at what rate of pay. These are general guidelines for creating a budget and should be followed by a more detailed budget plan customized to fit your circumstances. A discussion about staffing levels will follow later.
The projected student budget can be determined by following these steps.
Determine how many student workers are expected to be employed.
Determine how many weeks are in the fall, winter and spring quarters or in each semester.
Determine how many hours student employees will work, (usually 15-17 hrs per week).
Determine wage of each student employee.
Using an Excel Spreadsheet, choose paper layout as Landscape.
List each student in column A.
List each quarter or semester in column C.
List weeks per quarter in column E.
List hrs weekly in column G.
List hourly pay in column I.
List total in column K.
Multiply "weeks per quarter or semester (Column E)" by "hours weekly (Column G) " by "hourly wage (Column I)" and put the result in "Total (Column K)."
Repeat for each quarter and each student.
Add the Total (Column K) for all the students and subtract from the yearly budget. You may need to estimate the coming year's budget by using the previous year's budget allotment.
Hiring
Having created a projected student budget, you may determine that you have enough funds available to hire additional student workers or perhaps some of your current student workers have quit or graduated and replacements will need to be hired.
The hiring process can be overwhelming just from the sheer number of applicants responding to your job posting. Keeping in mind our previous discussion about giving students a lifelong learning experience I prefer to keep the posting period limited to a shorter period of time with fewer applicants. This allows me the opportunity to interview all of the students who apply. Some may find this too time consuming, but I consider the interview process an invaluable experience for student workers. Should you choose to interview only a small pool of the most qualified candidates, keep in mind that some of the best prospective candidates may have filled out a very basic application.
When interviewing an applicant, take note of dress, grooming, and friendliness. Interview questions will tell you a great deal about the candidate's:
Skills
Experience
Education
Priorities
Goals
Thinking abilities
Initiative
Approachability
Humor
Follow your instincts. If a candidate makes you uncomfortable, he/she will most likely make the patrons feel uncomfortable. On the other hand, a candidate may be very likable but lack the skills for the job.
For those not chosen, I try to contact each of the students personally, letting them know what I found to be a positive aspect of their interview.
Training
Training can be stressful for both student and supervisor. Introductions, tours, software, classification systems, and customer service training create a huge amount of information to assimilate in a short amount of time. Dividing the training sessions into several smaller sessions over several days can help ease information overload.
There are also a number of interactive training activities that can make the process more enjoyable and easy to retain.
PowerPoint presentations that acquaint the student worker with the library, the catalog, and databases can help them develop the skills needed to provide quality customer service. If your library has an online tutorial in place to familiarize students with the catalog and databases, link to it through your PowerPoint presentation to create an interactive training module.
Another valuable PowerPoint training module deals with customer service. A patron's contact with the student worker often determines how he perceives the service quality of the entire library. This training session is designed to help student workers develop positive customer service skills, help them in dealing with difficult customers, and to familiarize themselves with their role in the department.
Other excellent tutorials are the LCEasy tutorial and a SuDoc tutorial, which familiarize the student with both classification systems in a practical, interactive manner.
On the last day of training, our new student workers participate in a scavenger hunt. The current student workers write call numbers on flags for items that are located throughout the library. They than fan out and place the flags in the items. The new student is provided with a list of the call numbers and is sent out to hunt down the flags with the instruction that they can use any means necessary to find the items. This has been tremendously successful in helping the student to become familiar with the library, the classification systems, and the resources available to help locate items. Even more rewarding is the teambuilding effect this has on all the students. I have never, in the three years since I implemented this training tool, failed to be touched and amazed at the sincere desire of the student workers to see their new workmates succeed.
Below is a sample schedule for training. This, of course, will vary depending on the department and the duties of the student. Upon completion of training, the student receives a Certificate of Completion. The students are always excited to receive the certificate.
Each student worker should be scheduled for three days of approximately three hour training sessions.
Day one:
Introduction to staff
Tour of department area
Safety orientation
Schedule
Timesheets
Breaks
Procedures for calling in sick or trading shifts
Read Student Manual

Day two:
Tour of library
Database Tutorial
Assignments

Day three:
LC Easy Tutorial
SuDoc Tutorial
Scavenger hunt
Customer service Tutorial
Give Certificate of Completion to student worker
Student Schedules
Depending on staffing levels and library needs scheduling can also pose a challenge. Some points to keep in mind when preparing the schedule are:
Each student should submit his/her quarterly or semester schedule as soon as it's available.
Determine who's available for the required shifts.
Schedules are determined by the needs of the Library, not the personal preferences of the students, although these should be taken into consideration when possible.
Each student is limited to a maximum number of hours per week they can work during a term.
Make sure each student has at least two days off.
Students may come in five minutes early so they can leave five minutes early if they have a class after their shift. Students scheduled, for example 8:00-9:00, who have a 9:00 class can come in 7:55-8:55 to allow time to reach their classrooms.
Create a draft of the new schedule and put it out for the students to examine and sign-off on.
Should several students express a desire for weekends off, alternating weekend staff on a quarterly basis assures a fair schedule. The same can be applied to evening shifts by scheduling everyone for an evening shift some time in the week.
Duties and assignments
Each student will normally have duties. When a new student is assigned a duty or a new duty has been added to the roster, allow the student performing the duty an opportunity to add or update the procedures. This will help fix the procedures in his/her mind as well as training them in the art of writing procedures.
It may require some ingenuity on your part to find projects and chores for the student during down times. Sending out a request for projects to the departmental staff can sometimes bring in some interesting and instructive work assignments.
I find it helpful to have all of the departmental staff bring the projects to me rather than directly to the students. This allows me to evenly distribute the projects as well as identify the students who have the time and skills to handle them. The exception would be in my absence when the project is a rush.
Staff meetings
Once each quarter, I arrange a mandatory staff meeting for the student workers or I meet with each of them on an individual basis. The ground rules in these meetings are that the students are free to say whatever they want, and express themselves freely without fear of reprisals. This is their opportunity to complain about departmental staff, each other, and me.
A tremendous amount can be accomplished as a result of these meetings. Any complaints registered concerning departmental staff are discussed with the head of the department, who in turn addresses the issues with discretion and tact. Any positive comments are shared at the departmental staff meeting.
Evaluations
Yearly evaluations can be a useful tool in dealing with problem situations, setting goals, acknowledging success, and preparing the student for the future. This is similar to the annual performance evaluation given by most businesses.
I also implemented a yearly supervisor's evaluation, where the students can evaluate my performance anonymously. We all need to see ourselves through others eyes occasionally. Used as guide to self evaluation, it can be tremendously helpful in your growth as a supervisor.
Party Time
Many institutions have a designated month or week in which to show appreciation for their student employees. Whether you celebrate with treats, gifts, or a pizza party, the students always look forward to these events. We all appreciate receiving the heartfelt "Well done!" occasionally, and our students are no different. This also provides an opportunity for the students and the departmental staff to relax, laugh, and really get to know one another. It serves as a great teambuilding tool.
When they just don't get it!
Occasionally you'll find that the student worker you hired, who was so amazing in their interview, has suddenly developed a head of wood. The simplest of chores is beyond them regardless of how many times you've shown them how to do it. You cringe when you see them walk in the door because you know that eventually you're going to have to sit down and tell them it's not working out.
How I handle this situation is colored greatly by my own experiences as a teenager working for a national grocery chain. When my probation period was up, the manager called me into the office and told me that I was fired, that I was simply working to slowly. In the six months that I had been working at the store no one had said a word to me on the subject. I mentioned this to the manager, asked (begged) for a second chance, and spent the next nine years with the company.
Unpleasant as it may be, sitting down with the student and straightforwardly discussing the problem, as well as the result if the situation doesn't change, can have unexpected results. I've had students that took the counsel to heart and became outstanding workers. I've also had students that quit within the week. Each in its own way can be considered a good result.
As with regular employees, it is important to document any actions you take. Keep copies of any letters of correction, discipline, and/or suspensions in the student's file. This can be used to answer any questions that arise.
You're fired!
The words that no one likes to hear and that no supervisor likes to say. Unfortunately, at times, there's simply no choice in the matter. After having given a student a chance, or chances, to change performance or behavior (after all, every one deserves a second chance) with no results, the only option left at times is dismissal. Be frank, honest, firm, and respectful to hopefully ease the pain and embarrassment for the student. Inform departmental staff in a discreet and private manner to allow the student to leave with his/her dignity intact.
Conclusion
Supervising student workers is one of the most rewarding and energizing positions you can hold in an academic library. You have the opportunity to have your hand on the pulse of the institution, to make a difference in the lives of these students, and to make their positions challenging and enjoyable. The skills and values they learn from you, their supervisor, can have an effect for a lifetime.
Works Cited
Cambridge Dictionaries Online. 2008. Cambridge University Press. 4 April 2008
<http://dictionary.cambridge.org/define.asp?key=2834&dict=CALD>.
Lee, Yi-Ping, Kleiner, Brian H. "How to use Humour for Stress Management." Management Research News 28.11/12 (2005): 179-187
Sokol, M. "He who laughs often lives best." The Record. Bergen Country, NJ: August 25, 2002. F06
The Quotations Page. 1994-2007. Michael Moncur. 4 April 2008.
<http://www.quotationspage.com/>.
---
Joyce Vermillion is a Library & Archives Paraprofessional V in the Research and Information Services Department at Eastern Washington University Libraries. She is also a professional freelance book indexer and author of the article, "Indexing Images", January – March 2007 Keywords: Bulletin of the American Society of Indexers.
1,470 views