ASSOCIATES (2013, March, v. 19, no. 3)
Review
Are They Dead or Not?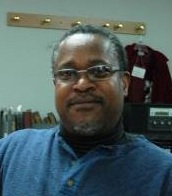 Michael D. Brooks
Saint Joseph's University
Philadelphia, Pennsylvania
So there you are sitting at the reference desk answering questions from patrons when someone asks you if a famous person is still living or not. The options available to you more than likely will include Googling the answer, checking your library's electronic database, or using Wikipedia (which is not a bad service to use if you're looking for information on pop culture-related queries). Or you can go to Dead or Alive?.
If you're looking for comprehensive information regarding a celebrity, a traditional resource is still the place to search, but if you're just looking for quick information confirming whether a person is still living or not, Dead or Alive? (http://www.deadoraliveinfo.com/dead.nsf/pages-nf/main) is an excellent resource to visit. All you have to do is type in a person's name. If the person you are looking for is in the database, their name, a brief annotation, their field of endeavor or expertise, dates of birth and death, age, and cause of death will display.
If you're not sure of the person's full name, you can type in just the last name or first name. A hit list of people who share that name will appear. For example: I did a search for Judy Garland by typing in her full name. The search result took me directly to a brief profile of Judy Garland. I then conducted a search as if I couldn't recall her full name and typed in just her first name. The result was a list of names of people who also have Judy as their first name. I did the same thing again with her last name and got a list of people who share her last name. There were people on the list whose names matched Judy Garland's first or last name, or were associated with a variation of her name.
The status of whether a celebrity is still breathing is identified in their profile by an icon of a skull, a smiley face, a magnifying glass, or a question mark. Each respectively indicating whether the person you searched for is confirmed dead, confirmed alive, is considered missing, or whose status is unknown. A search for Jimmy Hoffa produced a brief profile indicating that he is considered missing. A search for D. B. Cooper produced a profile indicating that his status is considered unknown. The Website's Statistics Page is a nice visual indicator of the status of people listed in the database. (I actually searched for Jimmy Hoffa and D. B. Cooper before I accessed the Statistics Page.)
The site has several links (too many to list here) conveniently located in a sidebar to the left of every page which provide various forms of access. If you enjoy testing your knowledge, there are links that will challenge you to see how well you know whether someone is dead or alive. If you want to know how long someone lived, or how long you've outlived someone else, there are links for that.
The site is very simple to navigate. The Instructions page clearly explains everything about Dead or Alive? and how to use it. The only limitation is the time span used for people in the database. There is a 50-year cutoff. So if the person you're looking for died more than 50 years ago, they will more than likely not be in the database. So if you're looking for information for, let's say, Abraham Lincoln or Amelia Earhart, you will have to go to a more traditional resource for information on them. But if all you're looking for is some quick information about some famous/infamous person who lived within the last half century, Dead or Alive? is not a bad place to start.
1,121 views