ASSOCIATES (2013, March, v. 19, no. 3)
Column
Be It Ever So Humble…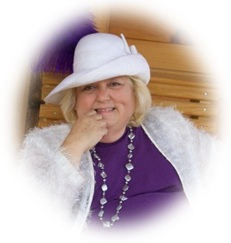 Sue Knoche
Medical Library Assistant
ETSU Quillen College of Medicine Library, Johnson City, TN
Knoches@mail.etsu.edu

Had a warm fuzzy feeling lately? A feeling of satisfaction, joy, laughter or an opportunity to pass along/share something with others that experience has taught you? Have you actively participated in special events or fundraising for a charitable organization or worthy cause, without expecting anything in return for the effort? If you answered yes, then you know I'm referring to 'Volunteerism' which gives all that and so much more. If you answered no, perhaps it's time to get started. There are so many organizations or groups who could not provide services without people who have the desire, willingness or ability to give of his/her time and skills throughout the year. Recent reports show the collection of monies from fundraising efforts have declined over the years with the reality or basic concern shared by many that without volunteers they may not be able to function at all, now or in the future.
I am fortunate to be associated with The Museum at Mountain Home, which as a non-profit educational entity supported by our library. The Museum consists of a collection of artifacts/items that are priceless in terms of educational purposes, not monetary values. On Wednesday afternoon, for a few hours each week, I have the privilege of escorting individuals or groups on a 30 – 45 minute tour as they drop by. I also maintain the guest book and last year we had over 500 visitors (open only 2 hours each day Tuesday-Thursday) from all over the U.S. and a couple from other countries. Each experience is different, and I love to see the enthusiasm, amazement and interest in the eyes of children or teens, especially when they try to anticipate what will be revealed at the next exhibit. The adults are always a delight too as they occasionally relate to the artifacts/items with stories of years gone by, which also provides the others in a group and me a unique learning experience.
Another opportunity to volunteer would be the professional library associations at the state, regional or national level. No matter what your specific library interests, skill sets or experience in either traditional or electronic modalities, all are essential to these groups. There is always a need for all library workers in an association and it has been my experience that most groups do not compartmentalize people by title or educational level and all are welcome. All levels work well together on committees, roundtables or serve on the board of directors or other capacities in the organizational structure. In my opinion, perhaps at times we do not realize that what may seem simplistic to us, may be extremely difficult for others to understand. As volunteers we have an excellent opportunity to help each other and we all benefit.
A volunteer experience can also be fun — perhaps if you have an interest in sports to take on a coaching role, often while teaching others we teach ourselves something new. What about volunteering at a hospital/nursing home, where you can brighten someone's day especially those who have few to no visitors. Soon I will participate in a 5K run/walk (I'll be walking) to help prevent violence against women. Thankfully I have not been a victim, but the money collected will provide assistance to someone who will be or has been. This is my first time working with this group, which is associated at our University Women's Center and may broaden my scope of understanding about this senseless crime. How about working with groups to collect funds set aside for research to potentially find a cure or help those currently with Cancer, Diabetes, or Heart disease, etc.? These are also very important causes. The list of all you can do as a volunteer is endless, and could make a difference to someone, somewhere, someday.
As a volunteer for so many different organizations and various events/fundraisers over the past 30 years or so, the unique experiences I've had truly enriched my life in so many ways. I understand about having a busy schedule or thinking you may lack the skills or knowledge to do it all. Why not start with your state library association by asking how you can join a committee now or wherever there is a need? Someone will probably contact you with the details and delighted to get you started in an organizational/leadership role — but you won't know unless you ask. Let's all get involved!
863 views