ASSOCIATES (2013, November, v. 20, no. 2)
Review
Improve Your Web Browser Security and Privacy With Browser Add-Ons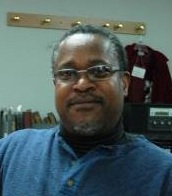 Michael D. Brooks
Saint Joseph's University
Philadelphia, Pennsylvania
Tired of all those pop-up windows? Want to stop ads from showing up trying to get you to buy things from sites you previously visited? Unsure of whether the site you want to visit is safe? If you said yes to any of these questions, you'll be glad to know there are tweaks that can help. And they are as simple as installing add-ons (also known as extensions or plugins) to your favorite browser.
This is not an in-depth review, but simply an introduction to some of the myriad of plugins that are available to improve the safety of your browsing experience.
Most browsers have built-in Pop-up protection options. To Enable or Disable Pop-ups, do the following for each of the respective browsers:
Firefox click: Tools>Options>Content then check or uncheck "Block pop-up windows".

Chrome click: Customize Button>Settings>Show Advances Settings>Privacy>Content Settings>Pop-ups then check or uncheck "Allow all Sites to Show Pop-ups".

Internet Explorer click: Tools>Pop-up Blocker> then select or unselect "Turn off Pop-up Blocker".

Safari click: Edit> then check or uncheck "Block Pop-up Windows".

Opera click: Opera Button>Settings>Websites>Pop-ups>then select or unselect "Do Not Allow Any Site to Show Pop-ups".
For added protection, you can use some of the many add-ons your browser may support. They include:
AdBlock: an ad-blocking add-on for the Chrome, Safari, and Opera browsers.
Adblock Plus: an ad-blocking extension for Firefox, Chrome, Internet Explorer, and Opera. This plugin is also designed to inhibit pop-up videos.
HTTPS Everywhere: an encryption add-on for Firefox and Chrome that encrypts your searches by looking for websites that have https access and communicating with them using the more secure protocol.
WOT: Web Of Trust is a community-based Website that rates websites. Ratings of Websites are maintained by the company that runs the site and by WOT users who report their impressions of sites they visit.
Norton Safe Web Lite: is designed by the folks at Symantec. It is a website rating plugin for Internet Explorer and Firefox. By typing in a Web address, the plugin will alert you to which sites are safe to visit and which might be dangerous.
McAfee SiteAdvisor: designed by the folks at McAfee is similar to Symantec's plugin. It's available for the Safari browser and there is even one for Android Devices.
DoNotTrackMe: is an extension for Firefox, Chrome, Safari, and Internet Explorer designed to prevent companies and others from tracking your movement across the Internet.
With the introduction of new browser versions, some plugins may become incompatible. You will either have to manually check for compatible updates or wait until the plugin developer catches up with the browser version. At which time, the update should be automatic.
These are just a few of the many browser plugins that you can use to ensure a safer browsing experience. Add-ons cannot stop all of the nuisances and hazards out there, but they can certainly help curtail some of the more bothersome ones.
Another way to search the Web and limit how you're tracked is by using the DuckDuckGo search engine. When you use DuckDuckGo, to search data, you get a list of hits based on your search parameters and not a list of hits based on a profile of your search history. So you actually get a more objective list of results rather than a list of results the engine "thinks" you might want to see based on personal preferences garnered from you past search history.
DuckDuckGo can also be installed as a plugin for your browser.
As with everything you do on the Internet, use your best judgment before going anywhere, downloading anything, or installing software. And be sure to check with your browser's developer to determine which plugins are safe to install.
903 views