ASSOCIATES (2013, November, v. 20, no. 2)
Spotlight
Sandra Leifeld, Illinois & Massachusetts, USA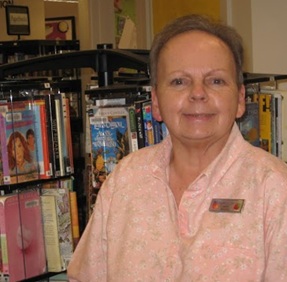 College of DuPage
Glen Ellyn, IL
Newton Free Library
Newton, MA

Why did you decide to work in libraries?
In high school we had a "library" club. We met every month, but we also volunteered to shelve and staff the desk according to our schedules. One year I was even president. My first job, at 15, was junior librarian at my local town library. I have always wanted to earn my MLS, but life interfered; now, however, I have my certificate in library information and technology from the College of DuPage and am working on being certified from ALA. I can't imagine working anywhere else.
What sort of library would you like to work in?
A public library is my type of work environment. I like the idea of working with all types of patrons with a multitude of questions and inquiries.
Of all the roles in a library which one/s would you like to specialize in?
Working with children would be my choice of roles. I think that finding the right book for the young reader to start his/her journey in the world of reading is most gratifying. Story times with the young ones [three and under] and their adult caregivers are truly special. Working in our children's department does it all – circulation, reference, reader's advisory and more; satisfying all my needs.
During your library training has there been any surprises or unexpected aspects of the job you have discovered?
To my immense surprise, I found out that I like to catalog [did not think I would because it is such a one person job]. And I discovered genre studies – something that I am trying to start within my children's department and/or the children's section of our library system. I also found out the necessity for all of our staff to become involved in technology to ensure the future of our libraries.
Final comments.
One thing that I feel everyone working in a library is responsible for, is their own training/education. Everyone should attend conferences, workshops, webinars, anything that would further their knowledge. I am working for my ALA certificate; once I receive that, I have to be re-certified in four years with so many credits. It is really important that professional librarians [MLS] and paralibrarians do the same – keep their education and knowledge going. That is how our libraries will move into the future.
776 views