ASSOCIATES (2008, July, v. 15, no. 1)
Conference Report
Wisconsin Library Association Support Staff Section's Conference a Success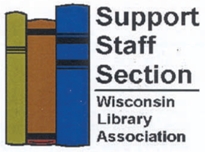 Teresa Grimm
WLA Support Staff Section Secretary
Waukesha County Technical College Library
Pewaukee, Wisconsin
tgrimm@wctc.edu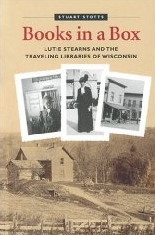 Over one hundred support staff from academic and public libraries in Wisconsin met on May 21, 2008 for the Wisconsin Library Association Support Staff Section's annual conference. The conference, titled Initiate and Innovate in 2008, was held in Pewaukee, Wisconsin, at the Richard T. Anderson Education Center on the campus of Waukesha County Technical College. Sixty-one attendees were from public libraries and forty were from academic libraries. This year a newly initiated student rate attracted four library school students. The keynote speaker, Stuart Stotts, the author of the fictionalized biography, Books in a Box: Lutie Stearns and the Traveling Libraries of Wisconsin, shared the story of a Wisconsin woman, Lutie Stearns, who traveled the state sharing libraries in a box that she set up in community stores, public buildings or private homes in the early nineteen hundreds. These small, rudimentary libraries often sparked a community appreciation for reading that led to the establishment of public libraries in many areas of the state. This example of the far-reaching change that can be initiate by one person was inspirational to the support staff in attendance. A variety of programs on topics such as humor in the workplace, customer service in times of change, Google, computer security, and marketing rounded out the day's programming. Luncheon speaker, Linda Marcussen from the Kenosha Kartwheelers, kept the group laughing as she shared her experience as a member of the Kenosha library's book cart drill team.
Feedback from attendees was very favorable. Here are a few of the comments received:
"I especially enjoyed the fact that everyone attending was a paraprofessional. Felt like we were coming from similar points of view in several respects."
"The discussions/sessions were timely topics. Upbeat atmosphere, friendly interactions with seminar staff. FUN!"
The conference planners are busy reviewing the conference evaluation forms for ideas to help build on the success of the 2008 conference and make the 2009 conference even better.
975 views