ASSOCIATES (2014, March, v. 20, no. 3)
Spotlight
Jason Boak, Middleton, Wisconsin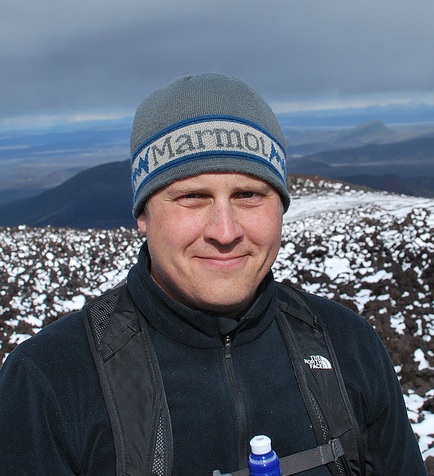 Acquisitions/Serials/Reference
Middleton Public Library
jboak@scls.lib.wi.us

Where do you work and what do you do?
I work at the Middleton Public Library in Middleton, Wisconsin, USA. I'm very fortunate to have many and varied duties. Much of my time is consumed by acquisitions work. I coordinate the ordering of library materials for all departments and track materials spending. I have to admit I enjoy getting to do a little number crunching. In addition, I do some cataloging and collection development. I'm in charge of our serials collection which includes nearly 300 titles. When I'm not buried under invoices, new books or magazine subscription renewal notices you'll find me at our very busy reference desk. Last but not least, and maybe most fun, I've recently begun chairing our newly formed social media committee. It has been great to connect with patrons online and learn more about technology and social media platforms.
How did you get involved in library work?
I started working at Middleton Public Library as a Library Page while I was still in high school. I had friends who worked here and they told me it was a great place to work. That was over 17 years ago. After high school I took college coursework for accounting but in the end I just felt like a library was where I wanted to be. Over the years I've moved up the ladder a bit and had the chance to do a lot of different things in the library. But I've always felt at home here.
Describe Support Staff activities in your area.
Support staff plays an important role at our library. They do it all from providing circulation department supervision to technical services processing to reference work. Our library couldn't function without our support staff! In our state, the Wisconsin Library Association does a nice job of advocating and providing continuing education opportunities for support staff. Each year the Circulation & Support Staff section of WLA hosts a one-day conference. It's a very useful and well organized event. One of the most exciting things happening in the United States for support staff is the Library Support Staff Certification program which is sponsored by the American Library Association-Allied Professional Association. Many of us have worked in libraries for years and have a unique set of skills acquired through extensive experience. Through the LSSC, the ALA-APA hopes to provide a certification that one day will be recognized as a national standard of excellence for support staff employees. Back in 2012 when I attained my LSSC I was just the 15th person in the United States to be certified. Since then dozens more have completed the program and hundreds have started work on theirs. If you would like more information on this program I encourage you to visit http://ala-apa.org/lssc/.
Final Comments.
The vast majority of library workers are support staff. Many times we are the face of the library we work in. We perform innumerable duties and offer professional, high quality service to our users. Support staff is the life-blood of library operations and I hope that library administrators, boards and even patrons continue to recognize the valuable contribution we are making to our communities and our field. (You might want to take advantage of National Library Workers Day to remind everyone!)
In closing I'd like to shamelessly plug the wonderful library where I work.
Connect with us through social media: Facebook Twitter YouTube Flickr
Visit our website: www.midlibrary.org
We would love to meet you and your library!
963 views