ASSOCIATES (2008, July, v. 15, no. 1)
Feature
Planes, Planes, and More Planes!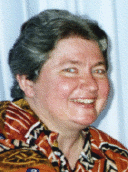 Tinker Massey
Embry-Riddle Aeronautical University
Masse36e@erau.edu
Every morning when I walk in from the parking lot, there is a jet backed up to the campus getting ready for take-off. The roar of the jets, the choking fumes of the exhaust, the reflectance of colors as the plane taxis onto the runway, and the final charge of the big silver bodies into the sky all contrive to recharge my spirit for the day! That's the visual cue as I enter the Hunt Library ready for work. I am eager to get started on the day's tasks, but it is important for me to reflect on the differences this library maintains over others. We are an academic university library, but much more. At this university, we focus everything on the aeronautical and aerospace sciences. Even business courses are geared toward the study of running airports, leasing agencies for planes, and building aircraft. The psychology courses are slanted toward the human factors problems in establishing cockpits, control panels, flying and the interaction of humans and computers. Our materials include books, periodicals, digital materials, CDs, DVDs, fiche and film. This is not so strange, as most libraries carry these resources, but there is something different about our library when you first walk in. There are large posters of planes, identifying markings, engines, control panels and planes in flight. There is an archival glass showcase near the door that traces the beginnings of our university as it meandered around the state of Florida. We have goggles, leather helmets, old pictures, ledgers, purchase orders, stationary, and other ephemera that tell the tale of our history. As people gaze on the exhibit and begin to ask questions, we walk them a few steps to a new showcase proudly displaying a piece of the Hindenburg. There are pictures and history added to the object display reminiscent of a museum, but we have added something new. We now display over this case, some copies of "The Noon Balloon," which is a journal about dirigibles, their construction and history, with a note that the other issues are in the periodical stacks.
As we walk to the rear of the library, we pass the vertical files where we keep many materials that are at risk. There are speeches, annual reports, small newsletters, special articles, special issues (e.g. the Life magazine issue of women pilots in World War II), and cutaways (schematics of airplanes) from a number of journals. When we look to our right, we see a lovely sunken study/lounge area, brightened by the atrium's windows three stories up. Your eyes automatically follow the light up and you discover a soaring/glider plane that fills the cavern. The plane is inverted so that you look directly into the pilot's seat. Since it spans the space of about two floors, people race up the stairs and elevator to inspect the plane from the second and third floors, feeling the lift from the floor, as if one were ascending into the heavens. It is awesome! Of course, other buildings on campus also house suspended airplanes which are interesting and exciting. (The Student Center houses a sport acrobatic plane, which is noticed while you eat in the cafeteria.) Around the atrium, there are smaller glass cases full of model airplanes and aerospace vehicles. They are labeled by name, but the cataloging is yet to be done. We have just hired a Documents cataloger who has some experience in this area and will begin the project hopefully next year. Once the records reach the online catalog, there will be access to information that will connect it with books, journals, cutaways in the vertical file and many digital sources. Funny how you can get excited over such things! There are many sources from the thirties and forties in our Special Collections area that are beginning to deteriorate. We are hoping to establish a grant that will preserve the material electronically and perhaps on microfilm, so that this valuable history will continue to enliven monographs of the future. There are a number of researchers who travel the country looking for this material and we have such a wealth of these resources that it would be a crime to allow it to crumble into dust. Some of our electronic sources allow students to sit at a computer and calculate the cost of a jet, upkeep a Cessna, or determine monies needed to set up a fleet of planes or an airline. We have weather trackers, world transport statistics, and online accident records handled by NTSB as well as the reports in print in our Documents collection. We have airworthiness documents issued by the government on faulty parts or maintenance that needs to be done, and we have fiche for the maintenance people who need to track down parts or find another way of doing repairs. Since we are in a coastal town in Florida (Daytona Beach), we have a hurricane tracking map on the boards as you come into the library to let you know where the storms have been or are going. We get the information from our weather/meteorology lab on campus.
I have worked at a number of larger universities and find this one very pleasant and terribly exciting. Everyone takes great care in following the space adventures not far from us. We have students and researchers working on advances in auto engines as well as airplane systems and we are beginning to add Ph.D. degrees (Aviation Sciences and Engineering Physics) and new programs in Fire Science, Engineering Physics, Mechanical Engineering, and Homeland Security and Emergency Preparedness. All of these courses, degrees, and research programs keep us busy trying to find the right materials to support them and the right environment to house them. We are indeed different, with different needs and different problems. Come watch the planes and the storms with us!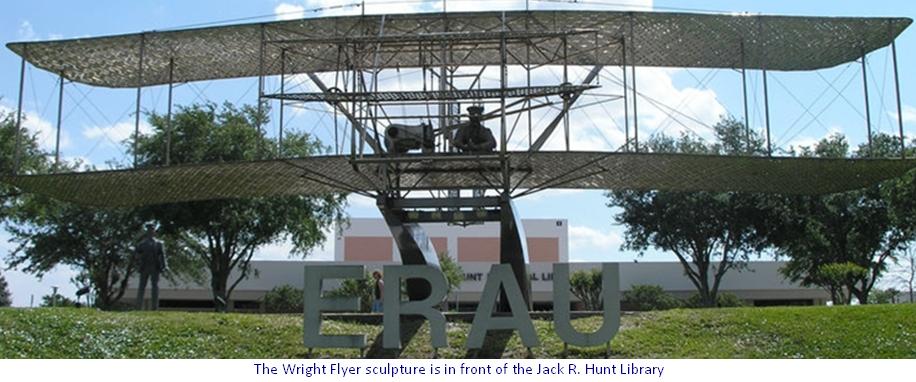 ---
Tinker Massey is the Serials Librarian, Embry-Riddle Aeronautical University, Daytona Beach, Florida. Tinker has been contributing to Associates since the first issue in July 1994.
854 views