ASSOCIATES (2008, July, v. 15, no. 1)
Feature
Non-Traditional Roles for Library Support Staff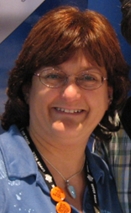 Julia D. Ree
University of California, Riverside
I have a confession to make. When I first began thinking about this notion of non-traditional roles for Library Support Staff, I thought, "Hey, I know something about this!" After all, I have one of those non-traditional roles. In fact, I have two of them. I catalog monographs with little or no supervision, at all levels including original. My other non-traditional role is that of Subject Specialist for the Eaton Collection of Science Fiction, Fantasy, Horror, and Utopian Literature. I select the speculative fiction for our all-encompassing level 5 collection, overseeing its annual budget for domestic and international purchases to maintain our number one ranking as the best genre collection in the world.
We cannot begin to talk about non-traditional roles without first getting some background. What is a non-traditional role? Is it a job that Librarians formerly did and now, because of technology or because of personal circumstance, is now being done by a Library Assistant? Is it a job that is done by a totally new class of worker: one that is not normally associated with libraries; one that does not have the same institutional memories? Or can it be both?
The idea that Library Assistants can and DO take on all kinds of tasks, including the non-traditional ones is not new. We've actually been talking about it for a very long time, but it became a particularly hot "hot button topic" in the 1990's. The literature often calls it role-blurring. I believe that the rift that sometimes exists between those with the advanced degree and those with years of experience comes from a place of not getting respect and recognition on both sides. Whatever the reasons, it's just too complex to try to tackle here and now, but I think we can all agree that while it doesn't happen all the time and it doesn't happen to all of us, there have been enough instances in our history to conclude that there is this great divide, and that only some of us get to cross it now and again.
Those of us who work in libraries, whether we hold a Master's degree in Library Science, or have decades of on-the-job training are all there in one capacity or another, to serve our patrons. Our users don't care what we call ourselves. They don't care what we call each other. For our users, what is important is that we are ready and able to assist them. Whether it's to find the latest NY Times crossword puzzle, or where the bathroom is, patrons have an expectation, rightfully so, to be helped to realize their own particular goals.
Sandra Hooper from libsup-l rightly noted that at one time, all of our jobs were once done by Librarians. I think she is right, to a point. Modern Library Support Staff have certain technological advantages that their predecessors did not. Although the world has had libraries for thousands of years, working in a library as a profession really began in the mid-nineteenth century and came unto its own with degrees and experience in the twentieth. The late nineteenth and early twentieth centuries saw the proliferation of colleges offering advanced degrees in Library Science. In those early days, as in many instances today, libraries were often run by only a handful of people. Those of you who work in small and/or special libraries today understand this most keenly. Everyone chips in. Everyone does all the work. So, it's common sense to acknowledge that non-traditional roles for Library Support Staff exist more frequently in smaller libraries. It's the bigger institutions, like academic libraries, where more tightly defined roles for everyone exists.
At the same time Librarianship was developing as a profession, the need for Library Assistants was also becoming clear. Andrew Carnegie and his library building frenzy single-handedly built libraries in over 1400 communities around the United States. Great libraries were no longer associated only with institutions of higher learning or with religious organizations. As libraries and their collections grew beyond the capabilities of the one-person-one-library model, the Library Assistant was born.
Ed Martinez, in his first Library Mosaics article: "In the Beginning, there was Support Staff" states: "As the libraries grew, both in number of buildings and volumes of books, they naturally required more staff to maintain these collections. Specific tasks and responsibilities were developed for each staff member. It was with this development that the library world attempted to clearly define and clarify the roles, education, and training for its personnel."
In 1923, the Carnegie Corporation commissioned a report to study the effects of their library building projects. What is important for us to know is that the report determined that work should be segmented into two parts: the "professional" and the "non-professional." It further called for separate training for Librarians and Library Support Staff, so the division of labor in a library was born. Librarians would perform the most complex of tasks, while Library Support Staff would handle the simpler duties. And while Librarians continued to be trained academically with advanced degrees, only a few Library Technical Assistant (LTA) schools sprang up. Even today, there are only a little over 50 LTA programs in the United States Today, as in the early days of the 20th century, Library Support Staff were often trained on the job.
And so we struggled, until the 1980's and 90's, when certain factors, as I see them, came together to begin to create a new climate for change. These factors are: technology, economy, the emergence of extreme support staff activism and the graying of the then experienced generation.
Libraries have always embraced some form of technological advancements, moving away from pen and ink to typewriter, from carbon paper to photocopies, from data punch to the now familiar PC. Technology as we know it today, however, arrived with a big bang, when those PCs began showing up in common usage in the workplace with the resulting explosion in computer software and hardware applications, beginning in the 1980s. The fundamental need to keep learning these new applications in order to just do our jobs was very strong. Libraries began to see on-line check-in/check-out systems for Circulation Services where beforehand patrons had to fill out individual cards for each book they needed. Acquisitions had been hand-typing each order on multi-carbon paper until the introduction of on-line ordering systems. And Cataloging was using OCLC, an on-line tool, where beforehand, three-by-five index cards were hand-typed for all the various card catalogs.
But technology and the application of technology did not stop there. By the mid nineteen-nineties, every person had a computer on their desk. My own Cataloging Department expanded from three OCLC terminals, to seven, to having limitless OCLC access. Our separate systems in Circulation Services, Acquisitions, and Cataloging combined into one integrated system that gave Library Assistants more opportunities to be at the ground level for learning how these systems worked. This change in the way libraries were automating was happening almost everywhere. This was an opportunity for Library Support Staff to learn something first. Library Support Staff found themselves for the first time, on the cutting edge.
At the same time that technology for libraries was booming, there was a downturn in the economy–again. People were leaving and not being replaced. Libraries in general were either closing or severely curtailing their hours. Volunteers rather than paid personnel were being asked to run local, city, and county libraries. City and state governments, who had never been generous to begin with, were becoming increasingly tight with library budgets.
The 1990s was a period of great change and great activism for Library Support Staff. During this time, Library Support Staff were joining State and National Library Associations all over the United States. The Council on Library/Media Technicians (COLT) had had the National reputation for being active, vocal and a place where both Librarians and Library Assistants could join together as a team to further the causes of importance to Support Staff. This notion of team building for the greater good was certainly surfacing in local areas, but whether Library Support Staff were joining a state library association, or joining COLT or even the newly formed Library Support Staff Interests Round Table (LSSIRT) with the American Library Association (ALA), the fact is people were getting involved, beginning new initiatives, writing proposals, wanting to be noticed, needing to be heard. Just recently, I heard from Martha Parsons, a Library Support Staff person who is currently serving as the President of the Washington Library Association. Her years of experience, both in developing the Library Support Staff Resource Center and in her leadership of LSSIRT have prompted WLA to acknowledge her commitment and contributions to the Library profession by giving her this responsibility.
The final factor, the graying of the most experienced generation, refers to both Librarians as well as Library Support Staff. Realizing that Support Staff were becoming active in areas (like library associations, going to conferences, presenting papers) was not entirely met with positive affirmations. And there was still that notion of the overall blurring of duties. Few in the library world were ready to embrace the idea that everyone has the potential to bring good suggestions to the table. The oldest generation of Librarians who had been taught that they were the only ones to do certain tasks and the Library Assistants who were also schooled that they could not perform certain duties were retiring.
While these factors by themselves were not enough to herald a change, when you see all of them together, you begin to realize that libraries had to make changes from within in order to survive the changes that were happening around them. Savvy Library Directors began to experiment with handing over responsibility, first in specific areas, then in matters of supervision, then technical expertise, first on an individual basis, then more globally. Change was beginning to happen, even if it was very slow in coming.
I think of UC Riverside (UCR) as a microcosm of the library community as a whole. Although it is part of the 10-campus University of California system, UCR has its own individuality, and that translates to the library as well. Library Assistants at UCR were encouraged to learn the latest computer applications, from emailing and word processing, to d-base programming. If the Library Assistants learned this stuff, that left the Librarians to be managers of departments or to conduct research or to participate in other ways for the good of the profession. UCR Library management encouraged, if not completely supported the participation of Support Staff going to conferences, but they did it back in the 1980s and 90s. And many people were given such opportunities. In many ways, UCR has been at the forefront of giving Library Support Staff opportunities for growth and responsibility. At the core, this may be what getting opportunities is all about, one institution taking chances and finding that the advantages outweigh the risks. And taking a chance once might be an experiment, if that experiment is successful; taking that second chance is all that much easier.
So, what kinds of jobs are out there?
Reference
Helping out at the Reference Desk has long been a task embraced by Library Support Staff. Linda Slusar, of the College of DuPage, founded the Soaring to Excellence teleconferences in 1995 and immediately put "Tools of the Trade" on the schedule. This was a primer for working at the reference desk created especially for Library Technical Assistants. It was Linda's assertion that LTAs could be trained in the fine art of the reference interview and could learn the basic reference tools available in order to assist patrons in their research quests. Certainly Linda's desire to see LTAs at the reference desk is not the first indication that support staff were used in this manner, but as a result of the Soaring to Excellence teleconferences, it became a subject of national interest. Nowadays, many support staff take their turns on the reference desk. Martha Parsons is lead reference librarian at her library at Washington State University. She is respected for her knowledge and experience, even if her pay and actual title has not changed. She is happy to be doing something interesting. Others are also the heads of their reference teams, many take their turns teaching the training classes to patrons, and others take care of reference statistics.
Interlibrary loans
UCR's Interlibrary Loans Departments are staffed completely by Library Assistants. They control all aspects of Interlibrary Loans, including correspondence, budget, and patron notification. Elsewhere other Library Assistants are also in charge of their ILL's. They perform literature searches and loans for entire consortiums.
Systems
Systems people know things that we as Library Support Staff may not know or may find difficult or time-consuming to learn. They are, after all, hired to maintain and develop the library's hardware and software needs. At UCR, for instance, only the department head has an MLS, but the position is a technical one and when she assumed the department head responsibilities, she gave up the status of Librarian. With the exception of one other Systems employee, most of the other staff members in the systems department lack any experience working as a Library Assistant. Elsewhere, however, there are Library Assistants who are leading their Systems departments. They provide computer tech support. They are in charge of web development, they build websites and they are their library's webmasters, or listowners.
Circulation Services
At UC Riverside, the head of Circulation Services is a non-Librarian position. He is responsible for quite a number of staff members, including morning, night, and weekend shifts, billing procedures, and the budgets for two separate circulations desks. Elsewhere, Library Assistants serve as heads of their Reserve service units, they are responsible for annual report writing, departmental statistics, budget, cataloging reserve materials, and answering reference questions. They also enjoy being the liaisons between their libraries and the faculty they serve.
Acquisitions
At UCR, the functions being performed in the Acquisitions Department are by Library Support Staff, although the head of Acquisitions has always been a Librarian. Not so elsewhere. In other libraries, respondents to a survey on libsup-l stated that they ran the entire Acquisitions operation and that they were the Heads of their Acquisitions Departments.
Collection Development
Office managers in Collection Development can also be Library Support Staff. Depending on the size of the library, support staff are sometimes called upon to make decisions to expand their collections. They select new books and serials. They deselect and weed their collections. They are in charge of portions, if not entire, materials budgets. They outreach to faculty and the community, often representing the library. They communicate with vendors and are responsible for accepting gifts that eventually make their way to the shelves. Elsewhere, Library Assistants are the liaisons with researchers.
Cataloging
Working with little or no supervision in the cataloging of monographs and serials and, in fact, checking others' original cataloging can certainly be considered a non-traditional role. Back in the days when libraries could afford the time and the resources to double- and sometimes triple-check name-authorities, series, subjects, and call numbers, Library Support Staff often had their work double-checked by the cataloging Librarians. You could, on occasion, catalog an original record, but you could never produce the card sets until after a Librarian double-checked your work. With the increasing sophistication of our technological tools, catalogers are able to not only double-check their own work against local files, they are also able to access national and international cataloging standards. Given the economic downturns, it simply made more sense to stop the compulsive double- and triple-checking that had gone on for years. Nowadays, with a diminished cataloging staff, fewer Librarians graduating with an eye toward working in Cataloging, and the need to still get the job done, Library Assistants are often called upon to catalog with little or no supervision, double-checking that the cataloging adheres to a standard of quality that others can use with confidence. Supervisors are also Library Support Staff and often directly oversee many others in both monographic and serials cataloging. Library Assistants train new Librarians to catalog, they set cataloging policy, they perform high level, original cataloging, and they even catalog realia!
Other Areas in the Library
Although the budget officer has worked in the UCR library for a long time, we need her numbers expertise, and not whether she can perform original cataloging! Her strength in budgetary matters is of utmost importance for the greater good. We would not want to replace her with just anyone, MLS or not. In fact, given the economic ups and downs every organization faces, it becomes ever more critical to have someone with finance expertise, not necessarily library experience. There are other instances of Library Assistants performing tasks traditionally held by Librarians. A respondent on libsup-l told me that she was in charge of all aspects of library work: selection, ordering, processing, cataloging, research, reference, maintenance. As the only person in the library, she IS the library. Still others assume the responsibility of the building when the head Librarian is away. Other libsup-l respondents talked about being responsible for writing bibliographies and books, presenting at meetings, writing articles and, in general, representing their library.
The library of the 21st century must reinvent itself yet again to include a whole new group of individuals working on behalf of the library. These people may never learn our trade the way we have, they may never be called upon to work in Circulations, or Acquisitions, or Preservation or Cataloging. They will have advanced degrees, but not necessarily in Library Science. Their importance to libraries will be in the strengths they provide to the big picture. The nature of what they will bring to our table will accord them an elevated place in the Library hierarchy.
Financial officers will be more valuable as we continue to experience changes that affect our budgets. Systems personnel will continue to dominate our Library's needs as we grow ever more dependent upon technology. Another vital area is for future planning and the need for Development officers. Their expertise in fundraising, their ability to squeeze money out of the community at large will be critical as we see our budgets dwindling. Their ability to find new sources of income to keep our budgets healthy will allow us to concentrate on the business of providing information services to our patrons. Personnel officers may also morph from the traditional role of a Librarian to one whose educational training will give the Library the needed expertise to navigate the tricky waters of Human Resources.
Conclusion
Given the 70+ year indoctrination that Library Support Staff were capable of only the simplest tasks, given the blurring of roles between Librarians and Library Assistants that occurred during the technological explosion of the 1990's and given the still-present complaints of no real advancement opportunities, no real recognition for exemplary service and no real advances in salary, no matter where we live and work, it's a wonder we can point to any one of us being able to achieve these elusive non-traditional roles. For those who work in smaller libraries, the journey has been easier, but for those working in larger organizations, the struggles continue. The revolution came with a whisper, not with a bang. Some few of us have quietly made gains, even if we were not going to get the appropriate pay or recognition for doing it. Long years, hard work, a willingness to show our management that we could be team players and offer something significant for the good of the Library, for some of us, paid off in the long run. For some of us, just getting these opportunities is enough, and it makes our jobs more interesting and even more fun. That alone is cause for celebration. For all the advances, for all the opportunities, Library Support Staff as a whole are still struggling with the same issues we've been fighting for since the 1980's and before. The need for career growth and meaningful recognition continues to be issues of importance for us.
The question is: how to satisfy those needs. Do we consider getting a more formal education, as the LTA programs provide? Will that really satisfy? Do we eschew the life we have made for ourselves, the careers we've built, because management does not look at our collective contributions with more than a passing glance? Do we push aside our Library Assistant careers, and instead pursue a degree in Library Science, as so many of our people have done? Will that satisfy?
Organizations, like COLT and LSSIRT are still trying to push forward initiatives to standardize what it is that we do, so that we can point to concrete examples to justify increases in salary, recognition, and job responsibility. Certification is only now being acted upon by the American Library Association, as a means to recognize that a person has taken coursework, passed a variety of tests and/or met competency requirements that will then allow them the opportunity for additional responsibility in their library. COLT first promoted the idea in the early 1990's. Although certification cannot help the older worker, for those in the early part of their careers, certification has some potential. It may possibly become more than "just" earning a degree in an LTA program. It may validate the very real training that occurs on the job. It may also begin to allow for the recognition that Library Support Staff as a career has its own measure of importance. But first, certification has to take hold and that may take a long time to happen. Only after certification is a reality, will we be able to fully evaluate its potential.
Whether you choose to stay with the job you have, look elsewhere out of the profession, or choose to move in the direction of Librarianship, there are many possibilities out there for you. Often, getting an opportunity to do new things is a way to reward your talent, your commitment to the job you do, and your willingness to be a team player.
Attitude is everything. If you can't get what you need where you are, find ways of getting it elsewhere, and be willing to volunteer in the short run for a long term goal. Look at your own organization (or elsewhere) for the skill sets you feel you need to accomplish your goals. You may need to look to a local, state or national library organization as a way to develop certain skills.
If you are not satisfied with what you feel you can accomplish in your life, don't just sit there and do nothing. It's never too late to be involved with your own life. Remember, there are opportunities out there. You just have to go find them. Be open to this possibility.
---
Julia is a cataloger with UC Riverside, specializing in Speculative Fiction monographs. For the last 5 years, she has been the Selector for the Eaton Collection of Science Fiction, Fantasy, Horror, and Utopian Literature. And, since 1991, she has been a member of COLT and an advocate for Library Support Staff issues.
1,380 views