ASSOCIATES (2008, November, v. 15, no. 2)
Editorial
The Right to Vote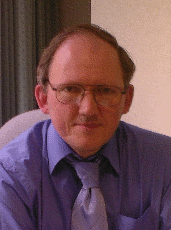 Jim Jackson
Law Library Supervisor
University of Exeter
J.G.Jackson@exeter.ac.uk

I recently attended the Annual General Meeting (AGM) of CILIP (The Chartered Institute of Library and Information Professionals) http://www.cilip.org.uk/default.cilip in London.
Our AGM is probably like many around the world. You are asked to approve last year's minutes – seems a long time ago, that does – review the finance report, discuss forthcoming annual subscriptions, and the AOB (Any Other Business) section for people to raise topics of concern to them.
So what was different about this year's Annual General Meeting? The difference was that for the first time I had a vote! It's only when you don't have something that others have that you might feel "I want one of those." Well, in simple terms, it's the same here.
I have been an Affiliate member of CILIP for many years now, which meant I was a member but not a full member with voting rights. Some years ago the Affiliates Group started work on obtaining voting rights. There was considerable work done and each part was debated in committees. Finally the issue of Affiliates' voting rights was put to a vote at last year's CILIP AGM and the full members with voting rights agreed to extend voting rights to Affiliate members. It was a momentous step for us all. This year when the Chief Executive of the organisation at the AGM asked if all those present could wave their voting cards to indicate their ability to vote, there was a great cheer as the Affiliate members waved their cards.
Afterwards, during the social networking event, I was talking to someone who said, "Well, I guess there is nothing left for you to do now that you have the right to vote." I replied, "This was not the end by any means; it was merely a step forward. There are still things to do and to say. Why not have a Vice President or President who is an Affiliate member?" My friend replied, "Such posts require large amounts of time away from the place of work to give presentations at conferences, meetings, and planning sessions." I said, "Which is indeed so – but it shows clearly that without front line staff, public services might suffer. But it is not so clear when the Manager disappears for a time!" This discussion could have continued for some time had we not been joined by someone else we both knew. His question was: "I suppose you will have to change your group's name now from Affiliate to something else." "Why should we," I said "We are members, the same as you are, but we bring different skills to the organisation, and besides we have a proud history. Why would we want to lose that identity?"
In a world of constant makeovers and re-branding, Affiliate members can be recognised as innovative as well as being front line staff. Our acceptance into the world of votes is a show of confidence in us, which we must accept and protect. With votes come responsibilities. Regardless of the issue, you have to decide what's best for you, your group, and your organisation as a collective.
So when you vote, such as the recent US elections or as a member of an organization, do so with a positive spirit and knowledge that your vote does count and that you must use it wisely – as there are many who still do not have that same privilege.
917 views