ASSOCIATES (2009, July, v. 16, no. 1)
Review
Book Reviews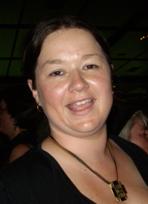 Ballarat Library Chick
Gemma Siemensma
gemmasiemensma@gmail.com
---
Book 1: The Time Traveler's Wife by Audrey Niffenegger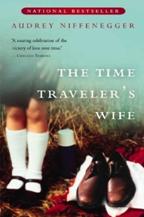 I picked this book for one reason – one of the main characters, Henry is a librarian! It is a love story centering on a man with a genetic disorder that causes him to unpredictably time travel, and his wife Clare, an artist who has to cope with his frequent absences and dangerous experiences. This book is thick, with a very complicated story. You will find yourself slightly confused at times, wondering where in life Henry's disorder has placed him. Keep reading. Although it may feel as if you are trying to fit together some strange puzzle of time and places, they do connect, creating a beautiful and absolutely exceptional novel. The prevailing concept that I took with me from reading this book is that love can stand the test of time. In fact, in the case of Henry and Clare, love is absolutely timeless.







---
Book 2: The Eyre Affair by Jasper Fforde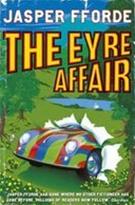 The book follows literary detective Thursday Next, who is trailing the dangerous Acheron Hades. When Hades begins stealing characters out of books, it's up to Thursday to stop him. The 1985 alternate universe is entirely believable and intriguing – filled with dodos, bookworms, and other inventions. Thursday is a wonderful heroine – strong, yet vulnerable in her own ways. This book brings up many thought-provoking ideas, and keeps you reading till the very end. It's a terrific science-fiction-esque novel without being too 'far out'.








---
Book 3: Damaged by Cathy Glass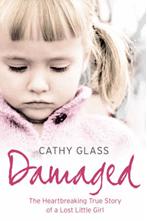 This book is not for the feint hearted; it broke my heart, poor poor Jodie. This child has suffered at the hands of monsters. Cathy is a saint, she went above and beyond the realms of a foster carer. She is truly an angel sent to care for "damaged" children. This book is addictive for all the wrong reasons; the things this child has suffered is beyond comprehension. This is an incredibly good book but only read it if you feel strong enough too; It makes me appreciate me and I am grateful that I was brought up in a kind loving family. A very good read but shocking and heart breaking and doesn't necessarily end with a wonderful outcome.








---
Book 4: Blueback by Tim Winton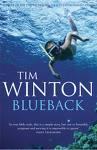 Young Abel and his mother, Dora, lead a peaceful, idyllic life by the sea in Western Australia. They live off the land and sea, taking no more than they need to survive, carefully husbanding the natural resources at their disposal. Abel's best friend is an enormous fish named Blueback. Time passes, Abel grows up, and he and his mother find it harder to protect Blueback and their "Robbers Bay" from unscrupulous fishermen and developers. What a beautiful book. Though it is quite small and easy to get through the language is just beautifully mesmerizing. Just the description of nature and the sea really made me feel like I was there – no wonder it won the Wilderness Society Environment Award.




---
Book 5: Dewey: The Small Town Library Cat Who Changed The World by Vicky Myron

Dewey was a great book, not only because it was about a library but it was just one of those that pulls at the heart strings. When Spencer, Iowa, librarian Vicki Myron arrived at work that cold winter morning in 1988, she had no inkling that a small thing she would find in the overnight book drop would forever change her life and that of her whole community. That something was a tiny kitten, bedraggled and half frozen. Almost immediately, this unannounced critter won the hearts of the staff. They even named him Dewey Readmore Books. For the next 18 years, until he died in 2006, Dewey added his gentle, independent feline presence to a small library and the surrounding rural community. Am pretty sure I read somewhere that they are making a movie out of it so that should be interesting too!


---
1,194 views