ASSOCIATES (2009, July, v. 16, no. 1)
Feature
The Writing Process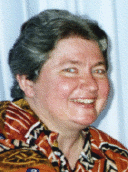 Tinker Massey
Masse36e@erau.edu
What would you do if you received an email asking you to write a book about something to do with libraries? I had that dilemma several years ago. Chandos Publishing House in England invited me to write a book. There were a hundred thoughts racing through my mind. Did I know enough about anything, to write 200 pages? Was anything I had to say really relevant to anyone? Could I hold the reader's interest? What would be a significant contribution to the field? There was only one thing that I had repeatedly spoken about over the years, the passion to correct inequalities and behaviors in libraries that eventually cause violent reactions to authority. I have presented many sessions and workshops, keynote speeches, and articles on the problems and solutions. How would it be possible to transform the spoken words and the dynamic interactions of the workshops into print? Words are silent. I would have to make them come alive, yet remain positive in every aspect. I have read many business and library management books and they seem to have a pattern. They talk about theories and usually pick one to champion. Unfortunately, the writers take you to the brink of thinking about the usability of an alternative and then walk away, believing anyone can apply a thought to a complex situation and find resolution. I think this is ludicrous and so do many others. The feedback I have gotten from articles I have written all seem to say, "What do I do now?"
I projected that writing a book that would take the reader/manager the rest of the way with applications and coping strategies, might be the ticket for helping thousands of new people in the field find their way and produce a more exciting environment where people could buy into the challenges of change. Needless to say, I took on the challenge! But, what I was saying was a good deal easier than actually doing the chore. There were many times when I got bogged down and was unsure of the success of my adventure. Each time I quit, I convinced myself that there was a true need for this approach and that I was the one who should do it. Fifteen years in the challenge of speaking, researching and writing, as well as the practical experience gave me the right to try. My life was like a yoyo of emotions, looking for the determined and properly positive solutions to expound.
The publisher's first step was to have me outline or give chapter headings to the book and write out why I felt my approach was different than all the other books. I literally told them this book would be a how-to that would give alternatives to be used in many different circumstances. What finally occurred to me in the progression of writing the book, was that it didn't make any difference what management style you started with (having acquired a circumstance that was usually failing), there was generally a way to turn the problems around into successes with small steps. There were times in the book when I would come to an impasse and revert to coping strategies, working toward more positive effects that would lead to a lessening of stresses and a new path for resolution. I discovered that much of the material was buried in my mind, and gentle reminders were able to release the information. In my youth, when my writings bore the challenge of the creative process, discovering new techniques to use in poetry and short stories, the burden was learning to use new styles. A good bit of my development came in the insight of words themselves. The timbre, rhythm and rhyme of words became very important and I further discovered that the placement of words could set a mood or innervate an emotion in several seconds. Flipping modifiers could enhance a phrasing or describe a scene faster than finding a more complex word. Early in the game, I also discovered simplicity was important to reach the minds of the reader, but a little mystery or twist never hurt.
Writing a non-fiction book was a little different. You have to use simplicity, but the whole structure is built on facts and knowledge that one can describe clearly to the reader. I found the task to be a chore in the beginning, but once I established a routine and an organized structure for writing, it became an exciting adventure again. The theoretical chapters were mere drudgery but the applications and resolutions were a delight, as the presentations and workshops had been. I wanted a way to transform and capture as much of the one-on-one sessions as possible, and I think I finally found that method – at least I hope so. I am also hoping that people who read this book will find it helpful and give them ideas for other alternatives they may discover. I am approaching an age where too much travel is not so good for my soul or body, so I needed a way to talk with people using the strength of my words in a compact form. I always stand ready to communicate with people through email and other means to answer questions that arise. Feel free to use those methods if you like.
I have now received the "galleys" for the book and am editing for the last time. In the sixties, our galleys were in print and involved a lot of specialized marks to edit the text. Now, I have received an attachment to an email that allows me to edit in red the areas in question or the ones I catch as I read. Quite a change! As this article gets published, I will have completed that process. I have found that actually seeing the promotions for the book is a natural high and I can't pass up the smile that sneaks across my face. I try to envision the people who might use it and hope it will make a difference in their professional and personal lives. Perhaps I will be allowed to promote the book at the Charleston Conference in November and be able to meet some of those people. That would be a real trip! I was worried about my own satisfaction, but I think I can put that to rest now. Wow! I have an ISBN (actually several for the various formats) and that's an eye opener too – a kind of realism that awakens the soul. This has been such an enriching experience that I am even considering writing another book on microforms. Look for the angles that haven't been done before. They garner the attention of the publishers. This is not a task to take on without deep soul searching and self understanding that you have the ability to write, to teach, organize, and to persevere. It is a tough process, but the creative process is most rewarding. Try it? You may find that you like it.
Managing Change and People in Libraries, by Tinker Massey.
Chandos Publishing House, Cambridge, England, 2009.
961 views