ASSOCIATES (2010, March, v. 16, no. 3)
Feature
Emotional Intelligence in the Workplace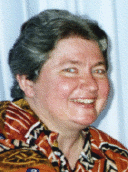 Tinker Massey
Masse36e@erau.edu

Emotional Intelligence is the ability to correctly perceive your emotions and those of others; to understand the non-verbal behavior in relationships; and, to understand how to utilize those cues in changing behavior and improving working environments.
For years, I thought my hearing loss to be a detriment to any work environment, but I found that I paid more attention to a person's non-verbal behavior. It is important to catch the cues that warn us of a situation that is less than friendly or cooperative. Twitches around the mouth and eyes are good indicators of intolerance or people beginning to feel uncomfortable. Are we pushing too hard? Are we controlling too much? Do we need to back off and approach from another angle? There are those who roll their eyes when you talk and I generally stop speaking and walk away. They are not ready to listen and you have become a disturbance in their environment. There is usually an undertone of anger, no matter how slight, that will not allow a balanced evaluation of your communication. I have a nervous habit that forces me to jingle the change in my pocket while I am talking. It really is disturbing to others, although it seems to calm me. I try to catch myself, but it's tough to change my own behavior patterns. There are times in everyone's life when your emotions are difficult to control. Sometimes the various lives you lead make it super tough to control yourself and reactions to others in the workplace. On those days: I keep away from others as much as possible, walk a lot, engage in some physical activity in the workplace, or go home for a mental health day. At home, I can usually sit quietly and gather my thoughts about the problems involved in my volatile moods and plan the necessary changes through some simple solutions and modify my behavior. At one point in my career, I found that I had blood pressure problems that got me going during the day – SOLUTION – the medications helped a lot!
If I am having problems relating to others, I need to sit and think about the other person's reactions, moods and behaviors that guide him/her through the day. Do you know how they normally react? Is today within normal limits or not? If a person is not able to accept change in his work environment, have you asked them how they would approach the change? Can you give them a real buy-in capability that would allow a discussion which affords a solution? Have you ever said, "What's the problem today?" The real clincher is do you actually listen when the flood gates open? Do you respond with some level of empathy that softens the reactive behavior? Try it, along with listening harder. Sometimes the real reasons are embedded in the discussion.
As an overall view of EI, you need to have self-awareness, self-management, social awareness, and relationship management. Can you laugh at yourself? Do you like to help others grow and develop? Do you watch non-verbal behavior closely? If you answered yes to all of these, then your EI score is high and you are on the right track to managing well or getting along great at your workplace. The positive attitudes you express every day are important to your success. Keep working at it and get it right!
1,130 views