ASSOCIATES (2010, March, v. 16, no. 3)
Review
Book Reviews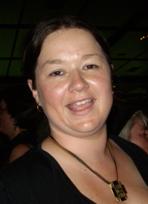 Ballarat Library Chick
Gemma Siemensma
gemmasiemensma@gmail.com

Book 1: Behind the bestsellers: the stories behind the world's favourite books

by Jenny Bond
Random House, ISBN: 9781741668407

This is a collection of 50 fascinating stories about the lives, loves and literature that inspired the world's greatest books. There is a small chapter on each book such as Pride and Prejudice (of course), Peter Pan, Jaws, DaVinci Code and Harry Potter and each chapter attempts to delve behind the scenes. For instance I never knew that as a young child, Charles Dickens was forced to work in a rat infested factory as his father served a prison sentence. I really enjoyed this collection as it helped me to learn more about where each novel originated. The only problem is that now I have added another 20 books to my TBR pile!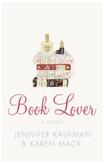 Book 2: Book lover (also published as Literacy and longing in L.A.)

by Jennifer Kaufman
Harper Perennial, ISBN: 9780007227259

Ah what trash! Book Lover is about a girl who whenever she gets depressed goes on "book reading binges" Typical romance where girl meets boy (at local bookshop) etc. etc. I loved the following paragraph:

I collect new books the way my girlfriends buy designer handbags. Sometimes, I just like to know I have them and actually reading them is besides the point. Not that I don't eventually end up reading them one by one. I do. But the mere act of buying them makes me happy – the world is more promising, fulfilling. It's hard to explain, but I feel, somehow, more optimistic. The whole act just cheers me up.

Now that is quite similar to me (except generally I buy second hand, garage sales and Bookmooch books). What is it about books that are just so mesmerising??? Anyway, the book was pretty average but just what I needed at the time!

Book 3: Library mouse

by Daniel Kirk
Abrams Books, ISBN: 9780810993464

Now I don't really collect anything but one thing I am starting to buy are picture books about libraries or books (so far I have about 30). This is one of my favourites. Sam is a mouse who lives in the library and loves to read. He also loves to make up and write his own stories. When he leaves his stories in different parts of the library, humans find the stories and want to know who the writer is. Whatever was Sam to do?
825 views