ASSOCIATES (2010, July, v. 17, no. 1)
Spotlight
Jennifer S. Kutzik, Fort Collins, Colorado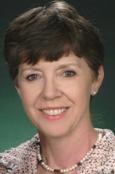 Library Technology Services
Computer Applications Training
Colorado State University Libraries, Fort Collins, Colorado
Jennifer.Kutzik@Colostate.Edu
Where do you work and what do you do?
For the past 36 years, I have called the Colorado State University (CSU) Libraries my professional home. I've been a member of Acquisitions, Cataloging, Database Management and Technology Services. My current position resides in Library Technology Services, where I am a software trainer for Computer Applications Training (CAT). I also serve as the Libraries MediaWiki trainer and as a resource for a variety of automation projects.
How did you get involved in library work?
After completing my bachelor's degree in English Education from Purdue University (West Lafayette, IN) and briefly teaching high school, I decided to pursue a Master's degree. Needing money for graduate school, I was interviewed and hired by the Interlibrary Loan Department at the Purdue University Libraries. When I moved to Fort Collins (CO) in 1973, I immediately joined the Colorado State University Libraries staff.
Describe support staff activities in your area.
The Colorado Association of Libraries (CAL) hosts an energetic and growing Paralibrarian Division. Our activities include an annual Spring Workshop (our March 31st theme was "Come to the LUAU: Libraries Using Advocacy for Understanding") and programming at the CAL Fall Conference. We award scholarships to attend our spring workshop and the fall conference. We provide networking opportunities for all members and leadership development for our officers. I have served as Paralibrarian Division Reporter, Secretary and am currently running for Chair-Elect. I was extremely honored to be the 1997 recipient of the Lucy Schweers Award. More information about the Colorado Paralibrarians can be found here: http://www.cal-webs.org/divisions1.html.
Final comments
In January of 2004 after attending ALA Midwinter meetings in San Diego, I motored north to Anaheim to reclaim my lost youth. It had been twenty-five years since my last trip to the self-proclaimed "happiest place on earth." It didn't take long to realize that my memories of gentle-floating, slow-moving rides were a thing of the past. Guests boarding the Indiana Jones jungle transports are jerked violently back and forth, tossed, jostled, and nearly smashed by gigantic boulders. The Star Tours space orbiter movements and visual effects were so sensational that I felt the motion sickness of a lifetime!
But no attraction summed up the changes at Disneyland better than Innoventions, the reinvented Carousel of Progress. As a teenager visiting the New York World's Fair in 1964, I marveled at the rotating scenes of an American family (all robotic) dramatizing how improvements have come to everyday living through the use of electrical appliances. Walking into the new Innovations, I saw more changes than just the name. Gone was the audience seating, replaced with open areas filled with computers, music synthesizers, virtual reality exhibits and Segway™ Human Transporter (HT) vehicles. We were encouraged to make music, enter VR, and try our hand at piloting a Segway. We were touching, creating, interacting and participating, not just passively sitting in a seat and watching events unfold.
Just as Disneyland offers attractions that shake, jostle, and interact to increase visitors, membership in professional organizations will bring the opportunity for full participation. Associations must be ever mindful of the truism that brought many of our ancestors to this country: as a pilgrim in America, I can choose to go elsewhere. What will convince me and my fellow library employees to join and stay members of their local, state, regional and national professional organizations? For many support staff, it will be an active role in advancing the mission and goals of that organization. I find energy in participation, and celebration in having a say in the future of my chosen career. I choose to make contributions not merely by joining, but by becoming actively involved. So, why would I encourage support staff to join and become involved in their professional organizations? You need to ride the rides to get the full experience.
951 views