ASSOCIATES (2010, July, v. 17, no. 1)
Feature
Transitioning into a New Era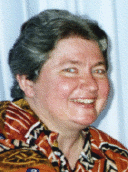 Tinker Massey
Embry-Riddle Aeronautical University
Masse36e@erau.edu

We have all been working very hard trying to spend out the last of the budget, prepare for a new one, and make the changes the library has determined are best for the patrons. Our new strategic plans call for us to move headlong into a more massive world of the digital products available to all libraries. Serials will become more available to the patrons by becoming predominately online sources, where possible. As we are a specialized academic library, many of our sources are eclectic and not available online/digitally. We are moving as many of our direct purchase titles to a central vendor to obtain better prices and the possibility of online access over the print we now carry. The service charges will begin to show a downward trend and save some bucks. We are also visualizing better handling of claims. Those direct purchases that the vendor cannot sell us, we are checking other sources for electronic access and other formats of availability. Since we are now purchasing more databases, there is a better likelihood of finding a majority of our titles. With the use of Serials Solutions, we are able to link the patron to full text access of the journals he/she wishes to research.
That leaves a ton of work to complete as we decide on cancellations of microfilm and print titles. We are in the midst of merging 59 titles and their multiple subscriptions into a leaner collection. That means cancelling duplicated subscriptions, changing check-in records, bibliographic records, holdings records, revising our ULS listings in OCLC, and withdrawing duplicate issues of the print versions of the titles. We may be able to offer some back issue dealers wonderful titles with some good runs, or the dumpster will get full in a hurry! We have enough work to keep everyone busy for decades. Three or four of us are working side by side evaluating and changing locations, processing, and emptying shelves for another title to fit into that slot. It is all very exciting!
Add to this, our Reference department has asked us to lump various formats (CD-ROM, microfiche, microfilm, and electronic) onto one print bibliographic record, so that patrons will be able to see all the ways they can access the same material. Multiple patron usages in the library have risen tremendously, and this should aid Reference in helping students and faculty much faster and easier. Did I forget to mention that we have a 24/7 reference service, especially for our Worldwide students? We have just completed an evaluation of the routines/procedures we will use and are now cataloging those multiple formats on single records. Seems like it is saving time for catalogers too. We just have to be careful to include all the necessary information on the records. It's been a long time since we were allowed to be creative in our work, so this is really fun for me! Each time we create some new way of presenting information to the public efficiently, we find more possibilities. My office/desk area looks as if a hurricane has passed through it, but that brings progress. In addition to these new things, I am almost finished cataloging journal titles that were donated to us by an aeronautical manufacturing association years ago. All of the original cataloging is challenging, but it's great fun too!
What kinds of things are you doing to bring your library or department into the new era of technology? Why not share it here? We are all interested in how libraries approach the many problems we face in upgrading our services for the public. It's surely worth thinking about and contributing that information to others. After all, we are the "Keepers of Knowledge!" More importantly, we make all that knowledge accessible to everyone!
Editor: If any of our readers would like to share their experiences of what is happening in their libraries and the new era of technology they can contact Tinker on Masse36e@erau.edu or myself on associates@hotkey.net.au.
902 views