ASSOCIATES (2010, November, v. 17, no. 2)
Feature
It's the Silly Season again!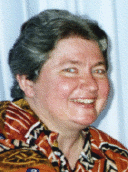 Tinker Massey
Embry-Riddle Aeronautical University
Masse36e@erau.edu

Oh, my goodness, we are flying through another Fall/Spring semester all over the World!!
It's that time when we sign up for webinars, training sessions, workshops and conferences. Kevin has asked me to talk about conferences to give you a flavor of why we do this over and over again. I've been a participant, speaker and organizer in many conferences. Every conference is so different and the experiences you have are just as varied. In 2004 when I was to experience my first Charleston Conference, I wondered what it would include and how I would fit into this new arena. My professor asked what she could do to make this experience come alive for me. She knew I already had well over thirty years of professional experience, but I wasn't quite a librarian yet and somehow she knew this would be different for all of us. I asked to be introduced to some movers and shakers. She accomplished that and then let me go. In the two days we helped at the conference, I became more entrenched, knew more people and made enough contacts to secure me a presentation spot for the next year, help some influential people and set myself up for some research projects at school. Each year became progressively bigger and better, allowing me to do workshops, other presentations and establish a good rep for organizational work. People began to seek me out as co-presenter on a number of subjects and the microfilm organizations shoved me out front as a beacon of their products. It became fun!
Each year, there is something different to focus on. You can present, you can ravage the vendor area. You can mentor (which really excites me). You can write daily items or full articles. You can "run" for the organization (retrieving items people need). You can change out equipment. In years when I am not as healthy, I spend time in the lounges making conversation with new visitors, or meeting old co-workers, professors, or students. There is never a chance meeting that doesn't turn into something spectacular. I have learned more in hallways and bathrooms and small streets than many classrooms. Sometimes just wandering into a library and asking a few questions turns out to be eye-opening. I have gone to conferences for co-workers who are in the hospital, or supervisors who need to have that one bit of information at the last session, or to learn information that will open the door to a grant.
I have shied away from the classes to get a sandwich and look at the jewelry and art down the street only to find that these people want to thank us for being librarians. They ask that we never become "virtual." They find that contacting us gives them a security they have not known anywhere else. To rejuvenate your emotions and turn your motors back into high gear, there is nothing better than a conference. "It lights my fire! Perhaps it can do that for you!"
It is a true learning place, a kind of Mecca, which expands your knowledge beyond books. Sharing discussions, food and ideas is an easy way to achieve this in the world. Sometimes I even find topics for more articles or discussions on my old articles. I meet new people with new ideas, and I begin new relationships or contacts that I can use in the future or pass on to other colleagues. I tend to network people that I find in various environments. Sometimes they have very similar needs and other times I end up mentoring them myself.
Last year, I spent an entire day mentoring a brand new student on how to deal with vendors, what kinds of questions to ask, and wheedling out the information they did have which could be useful to everyone. He did well and was totally excited by the end of the day. He ended up reprising the conference for a journal which I happened to see later. He really has writing talent and I will feel easy turning over the reins to him in another year.
There are many ways to approach a conference. If you look for ways to develop the conference differently each year, you will be rewarded ten-fold. Last year I published a technical book a little more than a month before the conference and was rewarded with many colleagues buying copies. I was able to get them a sizeable discount lasting until the end of the year. You never know how people will help you in this world, but it always pays to show your good rep when in a crowd! Look for the many ways to expand your knowledge and development and make the conferences fun for everyone! Tell you a secret! I go with the idea of what I can bring to the conference that will change someone else. How about you?!
999 views